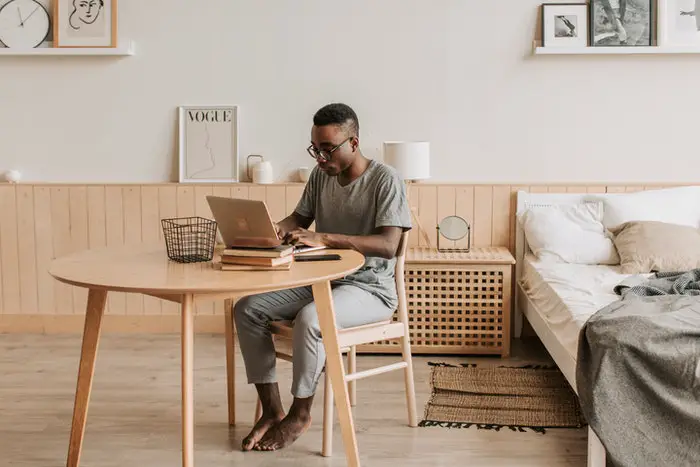 In the midst of the global pandemic, our lives changed in an instant. From crowded bars every weekend to empty streets and offices – the show must go on for employees who wish to still make both ends meet. In this article, we will be sharing with you 6 gadgets and gears to invest in while working from home.
Computer or Laptop
Since longer hours will be spent in front of the screen, why not make it worthwhile and invest in a computer or laptop that can handle multiple programs at the same time. After all, a solid system that makes sure that your hard work does not go to waste when your system crashes is something all work from home employees wishes for.
Desk
Who wants to work on a messy desk? I don't! Then investing in a sturdy desk is the way to go. After all, you would not want your top-of-the-line computer to be ruined because of a lousy desk. Having ample space while working does wonders as this will give you a better sense of thinking making you more productive during the day. Try looking for adjustable desks too because sitting all day sucks.
Extra Monitors
This one hits the spot for most of us. Having extra screens can help you work more efficiently and effectively as this will help you multitask and go through multiple applications at the same time giving us the power to think better as more data can be seen in one go.
Wireless Charging Cellphone Stand
Yes, when computers are not enough, our mobile phones come to the rescue. Seeing the name of your caller once your phone rings help you prepare for that conversation that you have been waiting for. After all, you would not want to have your mobile phone die down when your boss or colleague is calling right? Wireless Charging Cellphone stands are one of the modern-day saviors for work form home warriors as this will always keep you on the go.
Desktop Organizers
Though a desktop organizer is not considered as a gadget, it would not hurt to have one since having one makes your desk, neater and more organized. A clean and organized desk results in making better thoughts and decisions as you will be able to work faster and better. Remember, time is always of the essence. So, do not waste it in looking something related to work.
An Ergonomic chair
Given that working from home is no different from working at the office, a comfy chair will bring joy – not only for your back but also for your general health. Partner it up with a snug cushion pad and you are good to work for the whole day. Piece of advice, look for an ergonomic chair with a cup holder if possible, so you will not end up accidentally spilling your drink on your desk.
Being work-from-home ready is one step, but having a stable job is another, especially during this pandemic. A lot of people has been retrenched and now jobless at an instant. If you are one of those and now planning to apply in new a job or two, make sure to be extra informed of the employer, work setup, and benefits. Networx reviews can be of great help as you decide on your next employment. I know that it's extra difficult to even find a job opening, but let's not neglect the fact that our job affects not only our daily expenses but now, more than ever, our health.