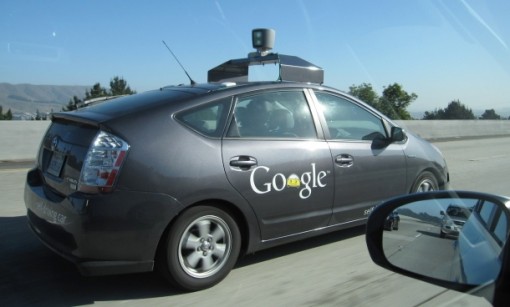 The year 2012 means so many different things to different people, but the general idea is that it is a good year. Well, at least many of us were saying about 12 months ago. Truth be told, though, there have been a lot of great things in the technology scene, one of them all that talk about self-driving cars.
Google has probably gotten the most attention when it comes to self-driving cars, having logged in 300,000 driver hours – albeit with no driver. Other big names in cars are also dabbling with the concept – Volvo and Cadillac namely.
With those brands entering this frontier, it is safe to say that the era of self-driving cars is around the corner. Or is it?
From what we have heard and seen about the tests done for self-driving cars, it seems that the technological barriers are slowly falling down, one by one. At least for the prototypes. And that's where the problem may be.
Having a working prototype is one thing. Being able to roll out self-driving cars en masse for the general public is another story.
Then there's the issue of legality. Say self-driving cars do actually become road worthy, and everyone starts buying and using them. What happens if a self-driving car gets into a road accident? Who gets the blame? Who is responsible for the damage?
One the one hand, one might argue that self-driving cars should always be held liable. This is a recipe for class action lawsuit, don't you think?
On the other hand, one can raise the point that human drivers still need to be held responsible. Then why purchase a self-driving car and spend more money?
There are many other questions…Who will carry the insurance costs? How will auto insurance companies perceive this development? If, for example, you look for car insurance from InsuranceTown.com, how will self-driving cars be classified? Will they cost more?
The issue of self-driving cars is not a purely technological one. Indeed, the technological aspect may be the easiest to resolve. It may be stuff from science fiction, but even Google has welcomed an expert futurist into the fold. (Although being a futurist is not exactly science fiction.)
So, do you think self-driving cars are in the horizon? Should people who have a strong aversion to driving (like me) raise their hopes?
Sad to say, I think not. Ethical and legal questions may be the major deterrents to us seeing self-driving cars in the next years. Still, hope is not lost. If Google CEO Larry Page has anything to do with it, the tech giant will be spearheading the self-driving car movement. And I think that guy can get things done.
Image via Tech Saucer