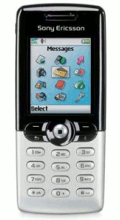 Virtualization has been the buzz word in the enterprise space. VMware has made waves with its software that allows companies to run multiple servers over a single physical server unit – reducing costs and making management easier. Companies such as VirtualLogix are doing to mobile handsets what VMware has done to the enterprise servers – offering virtualization solutions for mobile devices that would allow applications written on different OSs to run on the same mobile device.
An excerpt from BusinessWeek:
Handset makers could use virtualization to more easily replicate the features found in one another's devices and confront the threat posed by Apple, which introduced the iPhone in 2007. Virtualization could also help cell-phone makers offer more features at a lower price. "Ultimately, the [handset] winner is going to be determined by their ability to manage security, costs, and time [to market]," says Steve Subar, CEO of Open Kernel. VirtualLogix got a push forward in its effort by a funding infusion from Motorola, unveiled on Apr. 21.
Virtualization also adds to the security aspect on mobile devices. Virtualization will help separate the core phone services from OS functions and add several layers of control.
An excerpt from Linux Devices:
"Revenue Protection" — preserves revenue-generating functions, such as placing and receiving calls, in case Linux or another open OS fails
Supports "trusted services" such as security agents, access control, and authentication, protecting them from potential corruption of the open OS
Enables "premium service guarantees" to content providers and business users
Functions such as OS monitoring and automatic restart are isolated from the open OS — allows system repair or restoration, if corruption occurs

Additional touted benefits not related to security include:

Ability to run Linux without a separate applications processor
Ability to re-use existing modem software without modification or re-validation
Isolation of proprietary code from open source license requirements
Mobile devices are as much about hardware as they are about software. That is what makes virtualization in the mobile space all the more challenging. Devices vary in features ranging from on-board chip-sets to the size and features such as keyboard, display area etc. That is where the real challenge is – to get the applications tailored for different smartphones to work on the feature phones as well.
Smart phones are at the higher end of the mobile devices spectrum with separate OSs for running applications while feature phones are equipped with OS to run the essential phone services and some few applications. Virtualization is about making the best of smartphones available on the feature phones with little modification to the feature phone OS. More details can be found from this article on mobile virtualization guidelines at Linux Foundation.
In the next few years, virtualization in the mobile layer may have a big role to play in leveling the field for services from Apple on their iPhone and the offerings from Google's Android and the other mobile Linux consortia.