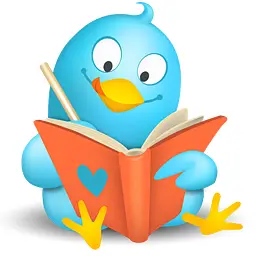 Are you on Twitter? I do have a lot of friends who are not really into Twitter, and they probably have good reasons for not creating an account (or maybe having an account but not logging in). Then again, being one of the biggest platforms today, Twitter is probably useful for something, don't you think?
I ran across an infographic that will give you a geekgasm if you are into stats. Numbers, facts, and figures – you now how something to enjoy during your break this afternoon! Created by Touch, an agency offering diverse marketing solutions, the infographic puts together a lot of data in a package that is more easily digested. ((Source)) What else can be expected of a marketing agency, right?
Seriously, there are some interesting tidbits to be found in this infographic. If you are the average user, you may not find much practical use for these figures – except to satisfy the stat geek in you. However, I online marketers might just find a use or two for this information.
So how many registered users does Twitter have? How much do these users tweet? Give me your best guess, or just read the summary below.
There are 200,000,000 registered Twitter users. Of these registered users, only 52% tweet everyday and only 24% check Twitter several times a day. More interesting is the fact that 75% of the content on Twitter is generated by only 5% of the users. Which group/s do you fall under
Every week, there are a billion tweets posted.
45% of tweets are sent via a mobile device. Web site owners definitely have to pay attention to mobile platforms.
5 PM is the best time to get a retweet. Hmm, I should try this.
81% of users follow less than 100 people. How many people do you follow?
54% of Twitter users are female, the rest is, obviously, male.
Now for the infographic, which has more data than the short list of highlights.

Need to convince someone to go on Twitter? Maybe those stats will help your case. If not, there is always the sheer pleasure of knowing things just because you can.
Twitter icon via Higher and Higher