For quite some time now, despite being one of the top social media service, Twitter has not been so active in the mobile scene.  There are third-party iPhone apps available on various mobile platforms, but none has been coming from Twitter itself.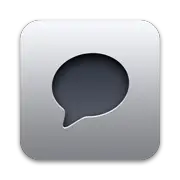 So after releasing the public beta version of the Twitter for BlackBerry app, Twitter's next target to fulfill its quest of establishing a mobile presence is the iPhone. Twitter has just acquired Tweetie iPhone app  from AteBits. Tweetie will be renamed as the Twitter for iPhone.
Tweetie is one of  the most popular and widely used Twitter app for iPhone. What's good about this acquisition and interesting as well is that Twitter plans to release Twitter for iPhone as a free app on the Apps Store. Currently, Tweetie is priced $2.99. So, we should also expect that Twitter for iPhone will be available as an ad-supported app.
Loren Brichter, Tweetie's owner and developer will become part of the Twitter mobile team. In addition, once the Twitter for iPhone is released, an iPad application will also be released.
Will this spike up Twitter's clout establishing itself at par with Facebook? Only time can tell. Will you be getting Twitter for iPhone once it gets out? Or are you sticking with your current third-party Twitter app?