While not everything that show up at the TechCrunch Disrupt New York 2014 hackathon are truly of value, we do see some interesting things, such as the 3Dioo, which TechCrunch calls a DIY Oculus Rift. That label alone should be enough to catch one's attention, yeah?
Essentially, what 3Dioo is is a 3D system that you can attach to a smartphone. There are two parts to the system:
the viewing attachment
the recording attachment.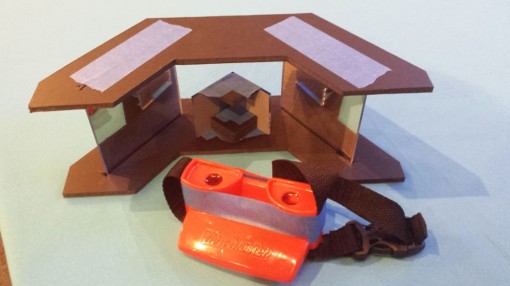 Does that look familiar?
If you grew up in the 80s and/or 90s, then you might remember the View-Master, a children's toy which allowed you to see images in 3D back in the day. It still exists, actually, and the guys behind 3Dioo drew their inspiration from the toy.
So, in 24 hours, they hacked together this piece from cardboard and other bits and pieces, wherein you slot your smartphone to have a DIY 3D system.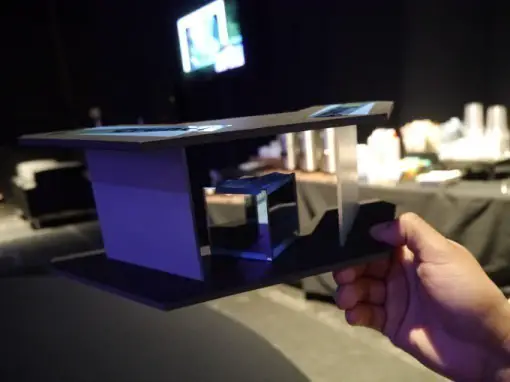 Sure, it doesn't look too polished, but remember it is the result of a hackathon, and the guys are still looking to go further with their project, with 3D printing being mentioned. Learn more about the 3Dioo here.