No one ever wakes up one morning and says to themselves, "I want to be a garbage collector!" It may not be a very fashionable job, but the dirtiest jobs in the nation tend to pay quite well. If you're willing to dig through the muck and the mire, then there's a job out there for you. Almost everything washes off, right? Here is a little more information about some of the yuckiest, yet high paying, jobs in the United States.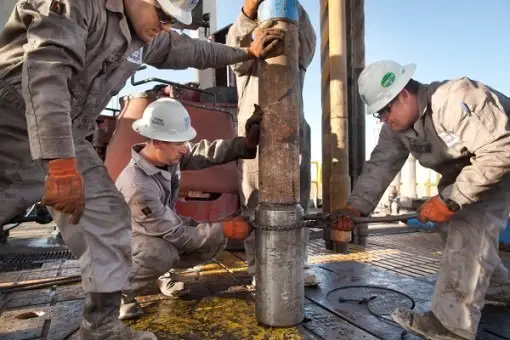 Hazardous Material Cleaner
When you're a hazardous material cleaner, you will be faced with the biggest and baddest of messes created by people. You will clean up after a murder crime scene and dispose of any bodies or body fragments (depending on the nature of the crime). You'll be faced with feces, hazardous chemicals, dead things, smelly things, and whatever else you could imagine to be disgustingly dirty. The sunny side of the job is that the Bureau of Labor Statistics claims the median pay for this job is somewhere close to forty thousand dollars a year.
Oil Rig Worker
You could only imagine how dirty this job can get. Drilling on land or in the middle of the ocean is a messy process. You work in any sort of weather conditions: rain, shine, cold, hot…etc. Oil rig workers working on land are also required to keep up the grounds around the drill for future drilling. You don't have to get any sort of fancy pants education to do this job either, but you will have to be able to handle extended amounts of time away from your family. The upside of this career is that you'll make over fifty thousand dollars a year depending on what exactly your job ends up being. That's pretty good pay for a job that requires no prior education.
Sewer Inspector
Just think about how many times you flush the toilet every day. That waste has to go somewhere, and someone had to maintain that system. Sewer inspectors and cleaners have to go down into the sewer below the city (like the Ninja Turtles!) and make sure there aren't any obstructions to keep the sewers from flooding the streets when it rains. Don't get too much sympathy for these individuals. A sewer inspector grosses around sixty thousand bucks a year.
Animal Bone Charrer
This job sounds a whole lot worse than it really is in reality. They don't kill the animals whose bones they char, but you should realize that animal bone charring provides substance for some makeups. It's also used to filter aquarium water. An array of different lubricants use animal chars as an ingredient as well.