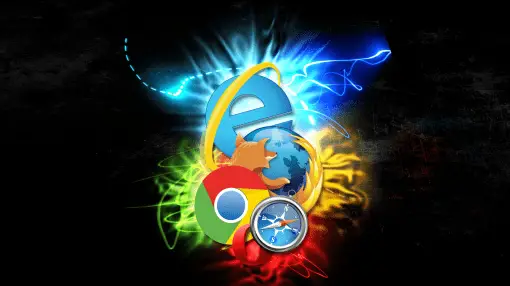 The internet is a wonderful medium, one that has allowed us to be smarter, more informed, more involved, and lazier than ever. Billions of people worldwide are able to enjoy the internet on a daily basis, and as such, new sites are sprouting up constantly. Every so often, however, there is a site that will present something so unique and different that millions of people will want to enjoy it, causing it to spread across the web going "viral." This year there were a number of sites that have caught national attention in the United States, whether for good or bad (we're looking at you, Obamacare). Here are are 10 of the most popular sites of 2013.
When blogger Jon Negroni debuted his labor of love "The Pixar Theory" for the first time, it is fair to say that the Internet just about exploded. A website was soon conceived, and when you visit it, you are sent through an interactive journey that explains exactly how each Disney Pixar movie is connected to the other.
One of the best things about the Internet is that it gives regular people a voice. People have taken that to heart this past year more than ever. From life-altering, groundbreaking petitions, to ones calling for the firing of Ben Affleck as Batman, people have never been so involved in democracy in action.
This Australian insurance company has been building a blog that has almost nothing to do with insurance. They have everything from videos with cooking tips to helpful articles to infographics about what it would cost to insure the cars from Back to the Future, Batman, and The Minority Report, and even cool interactive games. Regardless of your insurance needs, following this blog is more than likely to be beneficial.
One of the disadvantages of the Internet is the lack of a filter that is such a blessing and a curse. It allows free speech to flow, but it also allows a lot of negativity to circulate. Upworthy is a site that is intended to combat that negativity, providing a venue for inspirational stories to be shared. And the world has embraced it.
BuzzFeed has been around for some years now, but 2013 was certainly the year in which it has exploded. Their clever mix of viral content, interesting articles, and inane lists has made it the number one destination for anyone looking to waste a few hours.
SoundCould cleverly presented a new spin on online music streaming and created a site that allowed users and musicians to share music across the web and create a listening community.
As anyone who has browsed the internet at all this year knows, 2013 is the year of the gif. Tumblr's clever incorporation of the gif format allowed users to share and search for gifs, and caused Tumblr to become the hottest social network of the year.
Another clever use of the internet as a community, Kickstarter has cornered the market for crowd funding online. This year has seen a number of Kickstart projects receive national attention, perhaps most notably the Hollywood movie that was funded by fans of a popular television show.
A quirky and clever site that has made learning cool again, you can learn just about any useless fact from MentalFloss. They have an accompanying YouTube channel that regularly pulls in hundreds of thousands of views.