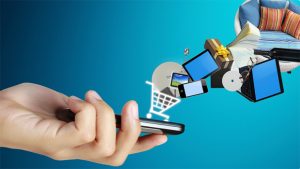 These days shopping online has become so convenient and popular that studies show 75% of Americans count on it as their go-to for purchasing products before going to a store. Not only is it more convenient to shop online, but in many cases, it is significantly cheaper.
With this great convenience and savings, however, also comes the risk of your private information being stolen from you. Giving out your address and payment information makes you a target for cyber criminals.
By taking the right precautions online shopping doesn't have to be something you're worried about. Take a look at these tips to ensure that your online shopping is a safe and pleasant experience that you can count on to make your life easier.
Only Give Your Credit Card To a Secure Site
When arriving at the landing page of a website, if you see a warning that the page ahead may be trying to steal your information and your browser is suggesting that you not proceed, this is because the site is not secured. Take your browser's advice and do not enter the website which could have malicious intentions.
A secure site is one that has a valid SSL certificate, which is a form of security when transferring information between networks. A secured website is encrypting your private data so that you aren't a target for someone to steal your identity or information.
Use a Private Network
If you can avoid it, never make purchases on public wi-fi connections such as in bars, cafe's or libraries. An open connection makes the consumer vulnerable to someone hacking your information.
Use a password protected network which invites approved visitors only, increasing your security. Additionally, you can use what is called a Virtual Private Network which acts as an identity cloak, masking your IP address. Many people enjoy this heightened sense of security and can find them for a low price or often free.
Read The Item Description Carefully
Be very careful to read the item description carefully not relying completely on the photograph. Sometimes the item image is deceiving but the description has important information in fine print. As long as the description is accurate, you might not be eligible for a discount on a purchase gone wrong.
For example, a man in the UK recently attempted to buy a computer on eBay for 450 British pounds. However, when the package arrived, it was merely a photograph of a computer.
Protect yourself before clicking "buy" and assure that you slow down and know exactly what you're about to commit to.
Never Give Your Information Over Email
If a company emails you and asks for you to transfer any sort of private information such as a social security number or bank details, don't do it! No reputable business would ask you to give out your information in this unprotected way.