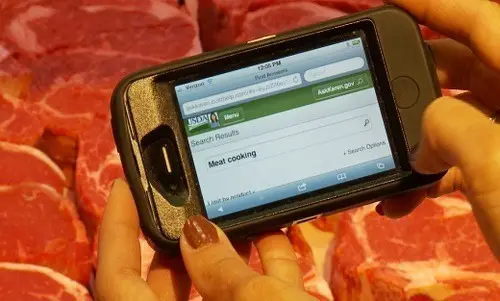 Mobile friendly websites are becoming more and more in demand these days, owing to the growing numbers of smartphone users. Research studies show that about 60% to 80% of internet users are now checking websites and opening their emails through their mobile devices. If you don't want to miss an opportunity to make your website known to as many internet users as possible, then making your website mobile friendly should be your goal at this point. Here are 20 ways to make your website nice and mobile friendly to your visitors.
Simply following a minimalist approach
Try to simplify your website design and improve your fonts in a way that will optimize reading via a mobile screen. Your best option would be to use bigger fonts and place on top of your webpage the most important message or information you want to convey to your readers.
Visit your website using a mobile device
This is the most practical thing you can do in order to check and evaluate whether your own website is nice to look at on a mobile screen and whether it is a mobile-optimized website. Take note of the changes you need and make these changes accordingly.
Use the proper size for your website elements
To optimize your website to render as a mobile-friendly page, make sure that you are using buttons and other elements at an appropriate size. If your buttons are small and cannot accommodate a fat finger, your visitor may become annoyed when they keep on pressing the wrong button most of the time.
Create a mobile subdomain for your website
You can create a mobile version of your own website by creating a mobile subdomain for it. Through your host provider, you can access your main domain from your control panel. Create a subdomain by replacing the "www" with mobile on your domain name. For instance, if your domain name is www.myblog.com, then your subdomain will be mobile.myblog.com. Make sure that the subdomain points back to your domain name.
Use plugins

If you are using a WordPress site then you are in luck as there are many plugins available for the platform that could help make your website mobile friendly. These plugins will not only optimize your website for mobile viewing but support other platforms as well such as tablets.
Paid applications are worth your investment
If you cannot find free plugins that will suffice in making your website mobile-friendly, such as when you are using a different platform for your site with no plugin applications that are available for free, then you should be ready to invest in paid applications that is capable of converting your website to be optimized for mobile viewing.
Use adaptive design for your website
This is a web development technique used by many website owners that helps make their website mobile friendly and easy to use with any of their website visitors. With an adaptive design for your website, it automatically changes the display of website according to the size of the screen where your site is being viewed. It then generates a specific size of a web page that is most suited to the device's screen for better viewing.
Use responsive design for your website
With a responsive design your website will be able to optimize the viewing on your site with minimum scrolling and resizing. Even when the viewer of your site downsizes the viewing of your site from a full screen to a smaller size, the responsive design of your website still looks good.
Reduce the images on your website
In order to make your website optimized for mobile viewing it is recommended to use fewer images on your website and capitalize on content. If you need to use images, then make sure that the size of your image will fit a mobile screen. Using heavy graphics may take longer in loading your website for mobile viewing.
Be mindful of your content structures
When writing content, you should be mindful about the extra white space in your articles. If your content is cramped with white space it can be annoying to your readers owing to the small size of their mobile screen, and it makes reading uncomfortable. This could prompt them to lose interest in reading your content.
Use Flash minimally, maybe not at all

It is worth remembering that not all mobile technologies are capable of supporting Flash. If your website is loaded with a Flash, some web users may experience loading issues when using your website.
Layout your fonts appropriately
Users of mobile devices prefer to read fonts that are bigger so they will not need to squint in order to read clearly. You should use fonts that are clear to read and display them with a contrasting background for better readability.
Do not use hover elements on your site
Hover elements are highly preferable when viewing websites from a desktop but these elements can easily get lost in mobile viewing. Optimize your site with clickable elements instead of relying on hover ones.
Strengthen your content headline
Make sure that you can write good headlines that will instantly capture your readers' attention. This is important especially when a mobile user uses a smartphone with a very small screen.
Make your website easy to navigate
A website that is easy to navigate when using smartphones is more appealing and interesting to your readers, and they will likely visit it often.
Create form input
Creating a form input on your website will help out your visitors make use of their mobile touch keyboards. It is easier to use your website when it is compliant for mobile use.
Have your website indexed for mobile browsing
It is important to remember about creating a mobile site map for your website so that Google and other search engines can easily index your mobile webpage.
Be selective of your web page elements
A website should be user friendly for smartphone viewing when it has a selective quality of page elements to display. You don't want to overcrowd your visitor's mobile screen with many page elements, so be selective and choose only the important ones to display on your website.
Retain your branding elements for mobile viewing
It is important to keep the important branding elements that are found on your standard website for mobile viewing. This is important in order to be consistent with retaining the brand you want to promote on your websites both for standard and mobile viewing.
Give your visitors the ability to visit your regular site
Give your visitors the option to visit your regular website and mobile site. Make sure to give a link to your mobile site on your regular website and vice versa, and let your visitors decide which kind of viewing experience they prefer.
About the Author:
Stacy Carter is a tech writer and freelance blogger. She is the author of the site iPhone Spy, where you can get valuable information about spy software program on your cell phone.
Images via USDAgov, WordPress Integration, Staffing Daily