When it comes to finding a home to buy there is a lot that goes into it, and anyway that's ever owned their own home, or simply done some house hunting know this. However, it doesn't need to be the super stressful project that you think it's going to be if you make sure you have a plan set in place.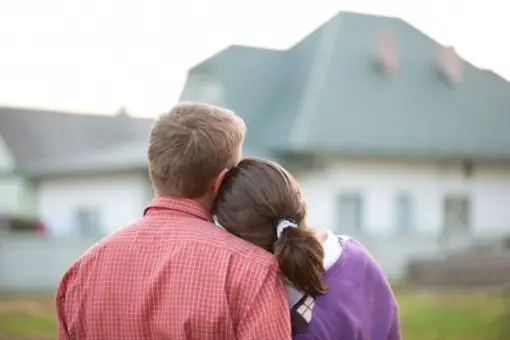 If you are ready to own a new home, or even your first home, these things may help make your home shopping and buying a little less stressful.
Look Into Loans
Before you even find the home of your dreams you should have an idea of where you're going to get a loan from to purchase your home. There are all kinds of loans, from USDA home loans, to simply going through your bank or credit union. If you have an idea of your shopping price you can always check with these institutions to find out if you'll be able to get the loan you want.
If you have bad credit and are worried about whether or not you'll get the loan you need, start getting things back in order and paying off your debts. Depending on your credit and how much money you have to put down on your home, you may still be able to get a loan through some lenders.
Make Sure You Have Money To Put Down
It's important to have some money to put down on your home. Most places will accept ten percent down, but having double that, or more, looks better, especially for people with worse credit. The more you put down the less your monthly payments will be, and the less you'll need on loan.
Research The Area
Unless you're buying in your own hometown, or somewhere that you have already lived for a while, you may want to do some research on the area. Is there a lot of crime, is it a family friendly place (if you have children or want children), and is it what you are looking for?
You may want to research how much your property taxes will be as well.
Don't Settle
If you have a specific dream in mind, don't settle for the first house you look at if it's missing some of the things you want. If you need a certain amount of bedrooms and bathrooms , don't settle for less. The house for you is out there, it just may take a little time to find it.
Make Sure To Negotiate
Don't be afraid to negotiate the price of a home you really want, even if it isn't over your preferred amount. House buying is just one of those areas where the sellers expect you to offer something less. Negotiating can revolve around work that needs to be done on the home, the age of the home, and other factors as well.