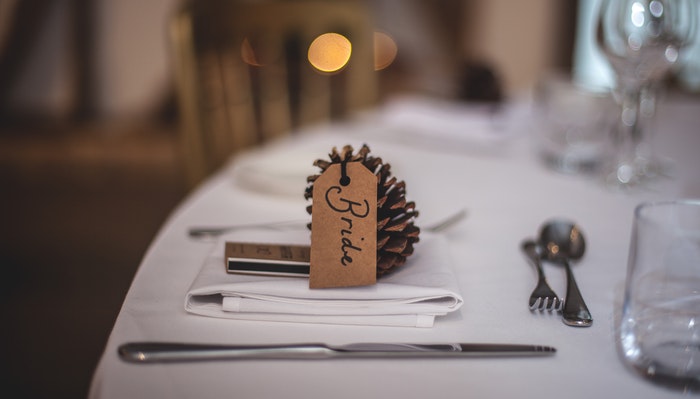 Technology has certainly provided the world with gadgets and tools that have made some impossible things become a reality. To give some examples, there is the internet along with camera-equipped phones that have made it possible to see and hear people in real-time despite any distance. Aside from this, there is also no need for actual maps nowadays with GPS systems installed in cars as well as cellphones to guide drivers and passengers on which routes are best to take for any trip they might be planning or are already on. As far-fetched as it may seem, these technologies have even started trends in weddings that make it possible to document things that you never thought you could 5 or 10 years ago. Here's a list of the top technological trends when it comes to weddings.
Crowd Sourcing Photos from the Guests
Instagram and all these social media applications have been around for years but nowadays, it can be used and is being used to get different perspectives and views of one moment. During these weddings, the guests usually try to capture their piece of the moment on their phones, and with the use of hashtags on applications like Instagram, the couple being wed can easily group together all capture moments by their guests to create an album that shows this memorable moment from a lot of different angles.
Usage of Drones for Unique and Amazing Videos and Pictures
Like the social media applications, drones have been in the world for quite a while already. The difference with the latest ones on the market though is the equipment installed with it. Aside from extended battery life and a higher motor capacity to reach farther and higher distances, these drones now usually come with 4K-ready cameras to capture all sorts of beautiful sceneries from views that can only be attained by planes or other flying machines. People love having montages made during their wedding and the use of a drone will allow your videos to have their unique shine to it with all that you can do and the edits it allows your photographers and videographers.
GoPro Bridal Bouquets
For those who do not know, the bridal bouquet is the thing that the bride throws behind her after the ceremony for her guests to catch. With this said, it has a significant role in the ceremony even though technology put into it yet. This new trend of GoPro bridal bouquets allows the bride and everyone to catch a glimpse of this special day from the perspective of the bride. Guests just have to watch out for what they say and do around the bride because this bad boy will surely catch it in 4K or even 8K graphics.
3D Printing the Wedding Cake
Like the bouquet, the wedding isn't complete without the cake that usually has miniature figures of the bride and the groom on top of it. Although the classic wedding cakes are certainly beautiful and timeless, with the use of 3D printing, you can go even crazier with the designs of your cake as a whole and not just what is on top of it. It can be made into the Eiffel Tower or the London Bridge or anything else that pops into your mind as the design or motif for your delicious cake.
Using a Fitbit or Apple Watch to Track Your Stats
People have been using this technology to stay fit and keep track of their health but recently, there have also been couples that have made use of this by tracking things like heart rate during their special to know which parts really made their hearts race. It could be when you see your bridge going down the aisle or when the groom says his vows to you. Whichever or whenever that moment is, the tracker will be able to note down when you were affected or in the moment and it will be something very fun to look back into right after the celebration or even years after when you are old and grey.
There are many more technology trends that are now up and coming in the wedding scene and some of them even help you figure out your comprehensive wedding checklist if you want it or need it to. If that isn't your goal, however, the ones mentioned above should help you level up or make things a little more interesting for everybody during this monumental moment in your lives.