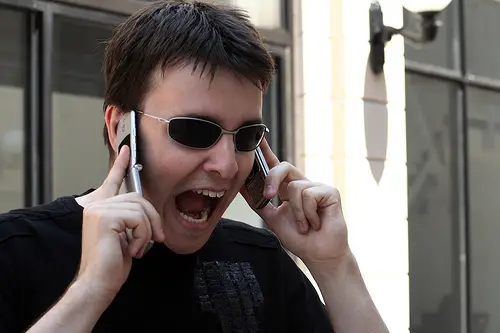 Ahh,
multitasking
. One word (albeit a compound one) that can generate a wide variety of emotions. I know a good number of people who will celebrate the fact that they are able to multitask. Effectively, mind you.
In fact, I used to be one of them. I was rather fond of saying that I could do several tasks at the same time and not have my work suffer because of it. Some years down the road, however, I realize that I might have been wrong in my thinking.
Maybe it's because of having gained some years. Or maybe I was just too caught up in the idea that multitasking is effective. The fact remains that today, I cannot say with all certainty that multitasking is the way to go.
And you know what? I am not alone in this. It's not the first time I have read about multitasking not being good for the brain, but here's another piece that might get you thinking as well: The Perils of Multitasking.

The guys at Online College have put together some numbers to highlight the perils of multitasking, and I think the use of "perils" is not exaggerated.
For example, I think it's not difficult to see how multitasking can cut down your efficiency, but did you know that only 2 percent of people can multitask efficiently? For the rest, multitasking usually brings about negative effects. Now what are the odds that you are part of the 2 percent?
Here's another interesting figure. On the average, employees who use the computer are distracted once every 10.5 minutes. Why don't you do a little experiment and see if this applies to you? To be honest, I think that if I do not sign out of social networks and instant messengers, I would be distracted more often than that!
One last interesting bit of info, which is also very sad: even when we are relaxing, the urge to multitask takes over. Think about it. When was the last time that you sat down to watch a movie without checking Twitter, Facebook, or browsing the web? So much for relaxing, huh?
Need more data? Here's the full infographic. Try not to get distracted while reading it!
Please Include Attribution to OnlineCollege.org With This Graphic

Image credit: JPDaigle