Do you want to incorporate some cool Web 2.0 interactive widgets in your website? How about having interactive widgets in your website without sacrificing bandwidth? Then maybe, you would want to consider using Ajax. But since Ajax is not really our main topic today, here's an excerpt from Wikipedia's entry on Ajax to explain it a bit:
Ajax (asynchronous JavaScript and XML) is a group of inter-related web development techniques used for creating interactive web applications. A primary characteristic is the increased responsiveness and interactivity of web pages achieved by exchanging small amounts of data with the server "behind the scenes" so that entire web pages do not have to be reloaded each time there is a need to fetch data from the server. This is intended to increase the web page's interactivity, speed, functionality and usability.
If this is the first time you've heard of Ajax or you are not that familiar of this web development technique, then let me introduce you to AjaxDaddy, "a large collection of nifty Web 2.0 demos," as the website states.
And AjaxDaddy stays true to its word. In its homepage, you can see glimpses of various Ajax functions, some of them from familiar websites like Google and Flickr. Even selecting an Ajax category is run through Ajax, too, with the simple wipe downward animation.
Let's take the SlideShow Viewer for example. The page that the link directs us to contains four parts: (1) the description, (2) the demonstration, (3) the script, and (4) the comment section.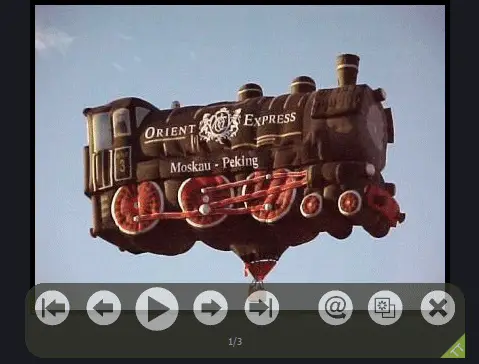 The description, of course, tells something about the Ajax widget or object, with commonly a link that leads to where you can both read more and download it.
The demonstration part gives us a first-hand feel of the Ajax object. In our example, it's nice seeing how the slideshow quickly appeared after I clicked the "Slideshow" link, and there's no need for reloading the whole page, saving you time (and patience, too). That's how it will be, too, if you would use the code in your own website.
After watching a slideshow of three hot air balloon pictures and tinkering with the functions, let us now proceed to the third part of the page. In the script part, you not only get the privilege to view the script of the Ajax object but also the chance to edit the script and see how it will affect the object above. This is one of the features that I personally like about AjaxDaddy: the ability to both fiddle with the code and see how the changes you input affect the Ajax object.
And lastly, you have the comment section where you can show your gratitude to the people behind this wonderful website.
Finally, a site that can transform anybody from web newbie to Web 2.0 experts in a jiffy! Complete with animations and interactivity! So what are you waiting for? Give our dear AjaxDaddy a visit!