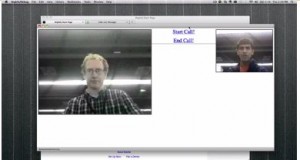 What is your main means of communication? The chances of
video
chat being up in the list is rather high, especially if you are based in a location far from your family and friends. With the technological advances that we enjoy today, video chat has become a major mode of communication.
There are many different providers which offer video chat services, many of them free. While that is convenient, there is the issue of having to download and install those programs. What if you can do a video chat on your browser without having to install a plugin or any other program?
This is exactly what the creators of WebRTC had in mind when they conceptualized the web standard. [Read more…] about WebRTC: Video Chats in Browser, No Plugin Required!