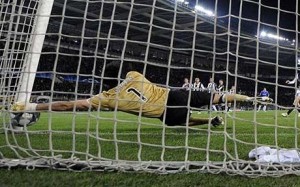 You think? That's how most football (or soccer, if you want) fans are reacting to FIFA's new stand on using video technology to assist in officiating World Cup games. This change of heart is really not surprising given the recent turn of events in several matches during this year's World Cup.
Who can forget Saturday's match between England and Mexico? Both teams were victims of mistakes made by the referees. Not to mention another England match, this time against Germany. The point is moot now, as the games have gone on, and teams have been eliminated. While we cannot put all the blame on the referees for the demise of some teams (yeah, I am thinking about England as I write), we also cannot deny the fact that if FIFA were using video technology as part of the rules of the game, then the outcome might just be a tad different.
It is not a revolutionary thing, really. The NBA is already using it. The NFL has provisions for video review as well. So what's holding FIFA up?
With public pressure mounting, there doesn't seem to be any reason for this technology not to be implemented in the near future. FIFA president Sepp Blatter has already issued public apologies to England and Mexico for the blatant mistakes. In his statement, he also mentioned something about considering goal-line technology for FIFA matches. Take note – that doesn't cover everything, but at least it is a good start, isn't it?
Here's my question: do you think the solution is technology or, simply, better officiating?