A debate has been raging for the past several years over how to make online news media a profitable business venture. I am not talking about one-man blogs or faux news startups, which have minuscule overhead costs and therefore a much shorter road to profitability.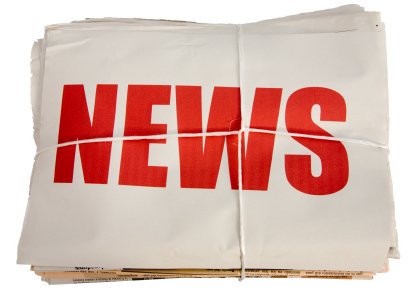 I am talking about the mainstream media corporations that realized they must find a way to utilize the power of the Internet, and that they must do so quickly. These companies have hundreds of reporters in the field, and incur enormous monthly expenses to maintain their coverage over a wide range of topics.
Some have argued that bloggers are the new breed of journalists, and that they will eventually replace traditional reporters and their employers. This could work at a very localized level, but perhaps without the mainstream media corporations, a great deal of news coverage would dry up. Ninety-nine percent of bloggers could never get to national, industrial and entertainment leaders with the same ease and consistency as correspondents for mainstream media corporations.
It is in the interest of bloggers and social media that the mainstream media companies survive. That is why talk of Digg and other mushrooming social media sites – not to mention the growing number of blogs whose readership surpasses most print magazines – killing off mainstream media outlets is not completely accurate.
The bigger problem is that mainstream media publishers have failed to realize that the Internet is not merely a vehicle to carry their traditional text-based content. The Internet is a unique and interactive medium the potential of which has barely been tapped. Not only that, the Internet is also able to be bent and shaped, to be constantly changed to match growing needs, unlike print, which comes in one format and one format only.
A lot of great minds and creative folks have pored over this issue without any significant breakthroughs as yet, so don't think that I am going to provide the golden egg here. What is becoming increasingly clear is that publishers, both big and small, are going to have to learn to harness the Internet as a teaching medium, a platform not only to disseminate information, but also to interactively connect with and convey knowledge to their readers.
How this will work with hard news is still somewhat up in the air. Most Internet users have been conditioned to expect to find their news for free in a certain kind of format. It is going to take a bit of reeducation to convince readers of the value of an interactive teaching environment, of being presented with true knowledge of a topic or issue rather than mere information.
When someone does finally figure it out, the next shift in the presentation of online media is going to enable mainstream publishers and bloggers alike to become masters of a new medium that has the potential to eventually blow away print, radio and television. And just like after every other innovative new wave to hit the Internet, the early adapters to whatever evolutionary step online media takes next are going to control the field for the foreseeable future.