Here are sixteen online photo sharing services worth taking a look at.
Got a favourite not on the list? Share it in the comments below.
1. Flickr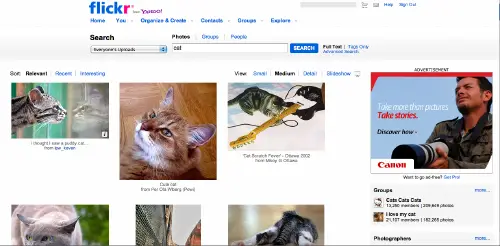 We all know Flickr, right? Easy to upload, search, tag and share photos and videos with a premium service available.
2. Photobucket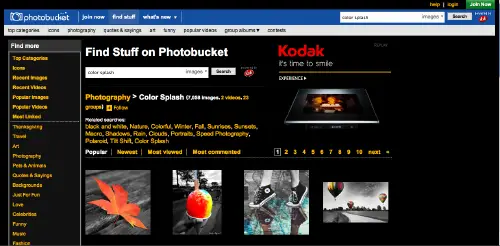 Another favourite with a nice look and feel.
3. Picasa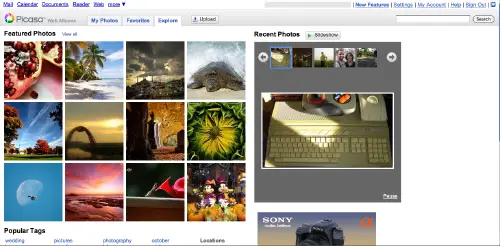 You need a Google account to get the most from Picasa, after which you can edit, share, tag, favourite and chat about your pictures. As you'd expect from a Google product, there are plenty of features being added all the time, and extra storage available at fair prices.
4. SmugMug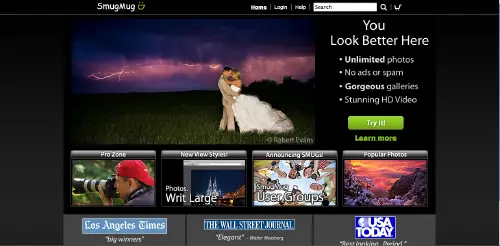 Not only photos on this great looking ad free site but also HD video on these pay accounts.
5. Shutterfly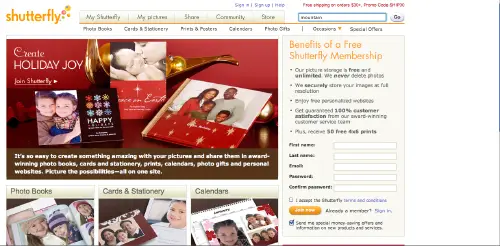 The service claims free, unlimited, unrestricted size photo storage and the ability to create a range of products from your own pictures.
6. Webshots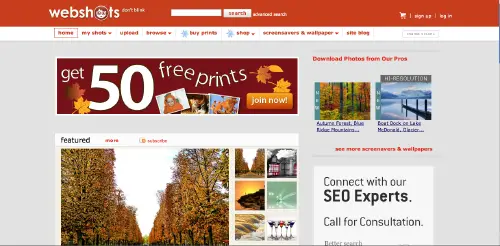 A huge collection of photos including ones from professional photographers, available to purchase electronically and as prints.
7. Piczo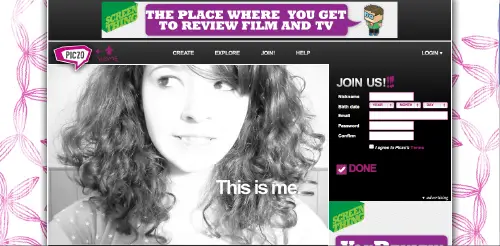 Designed for use by teenagers, with plenty of glitz and glamour, photo editing tools and communities.
8. Tinypic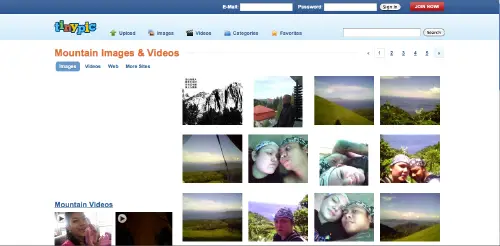 A registration-free site for storing photos and videos, with unique links offered for each item much like URL shorteners work.
9. Snapfish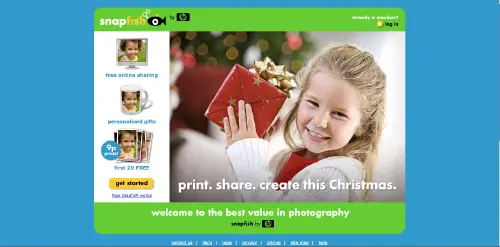 A service for uploading and then creating products from photos including standard prints, calendars, canvases and more.
10. Fotki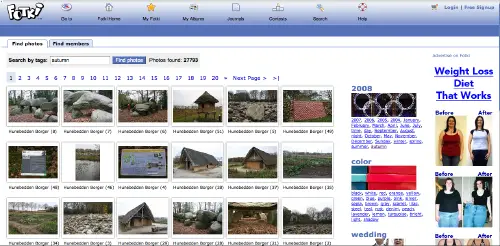 Upload, browse and rate photos or keep an online photo journal.
11. MyPhotoAlbum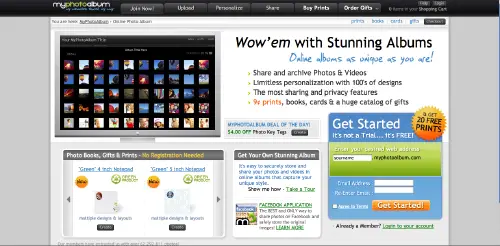 Focusing on greater personalisation of online photo albums, with your own subdomain at myphotoalbum.com, plus real merchandise.
12. Picli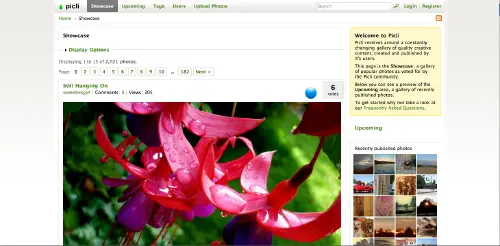 A Digg-style voting system for photos, pushing interesting pics to the front page.
13. Photosnack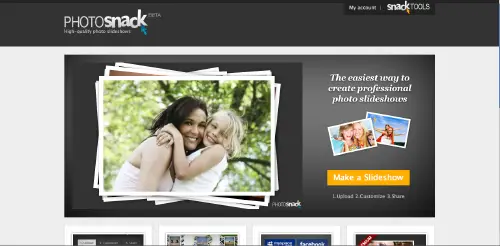 Creates photo slideshows from your uploaded pictures and then share them across the web.
14. Glowfoto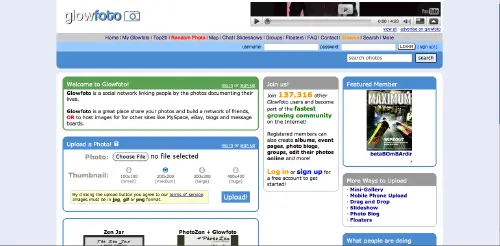 A social network with a heavy focus on photos, and a platform for sharing images on other sites.
15. PhotoApe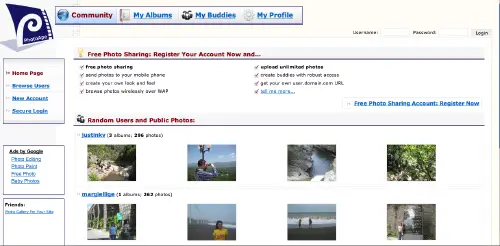 A photo sharing service with an emphasis on mobile usage.
16. Photowall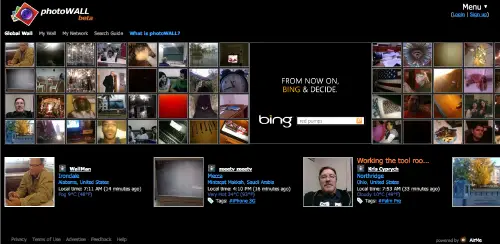 As the name suggests, displays a scrolling wall of photos from users around the world.