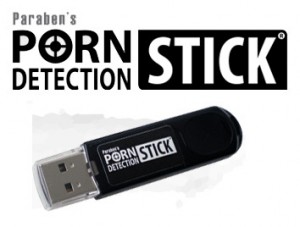 They could have chosen a more imaginative – or less provocative – name, but yes, the Porn Stick is something that will make doubting parents feel more secure. Heck, even doubting partners can benefit from this device. Forget keyloggers. Forget all those pieces of software that you need to install in stealth mode. This nifty thing – and others in the same line of products – can easily scan a computer and find "deleted" pornographic images and delete them.
The target market is mainly parents who want to ensure that their children are not doing anything "unsuitable" online. We all acknowledge the fact that the Internet has brought about so many good things, but there is also that dark side that not many are willing to face head on. And, of course, with children being able to access practically everything that an adult can, the dangers online can be as real as the dangers in real life.
Then there is the Chat Stick. Quite obviously, this devices targets messages sent and received via instant messengers. The iRecovery Stick, on the other hand, is more specific to the iPhone.
They all work towards the same general goal: identifying and deleting items which are deemed unsuitable. Now who determines what's suitable or not remains a big question. There is also the question of ethics if these devices were to be used on another "self-sufficient" adult, but that is not really none of this blog's concern, is it? 😉
Bottom line: if you need something to check up on your kids, you might want to check these devices out. Informational video below.
Video Courtesy of KSL.com