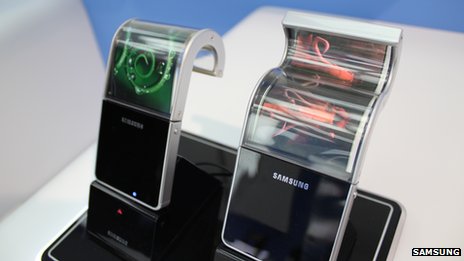 It's technically called flexible display technology, but saying "bendy phones" is so much more fun, isn't it?
I don't have many complaints about my iPhone, but there is something totally appealing about a phone that can bend, twist, and turn in practically any direction without worrying about it not functioning anymore. Put your phone in your jeans pocket or in your bag, and even if you accidentally sit on it, it should accept a reasonable degree of stress.
That's what bendy phones are all about, and it looks like we might see them in the near future! [Read more…] about Bendy Phones Possibly Coming Out in 2013!