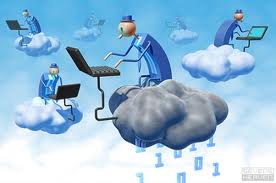 "IT hiring in 2013 will focus on jobs involving cloud computing, mobile technology and business intelligence, said staffing professionals."
That's the prediction of Fred O'Connor of InfoWorld for the following 11 months. The IT sector has been a vibrant scene in the recent years, and with cloud technology becoming more and more prevalent, it is but logical to assume that more job openings in the niche will crop up.
While cloud computing has a lot of personal applications – iOS users alone will attest to its convenience – businesses are also quickly adopting its use. For people in the IT sector, it is important to pay attention to developments in cloud computing, especially if you are interested in snatching a related job.
But what exactly are the cloud tech job descriptions? It is a relatively new field, to be sure, and as with new things, there are a lot of details to be laid out. [Read more…] about Cloud Tech Job Descriptions for 2013