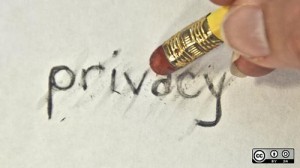 Practically everyone is online these days, and you can't really keep track of all the information on you out there.  While you may be careful with what you post and what you do on the Internet, threats to privacy are very much real.  We've heard of horror stories about these issues all too often, but for those who haven't experienced any problems, the threat may not seem that urgent. If you think this way, it is about time that you take a look at how protected you are.
Judging by the number of articles and posts on online privacy you can find, one should really take this issue seriously.  Here are a few ways by which you can make sure that your online privacy is protected.
Be smart with passwords
This is such a basic thing, but the need for solid passwords cannot be emphasized enough. Remember the simple rules: don't use one password for all your accounts. Don't use your name, your birth date, etc. If necessary, keep a file of all your passwords so you won't have to worry about forgetting them.
Do not "engage" spammers in anyway
That means you automatically click SPAM. Do not bother to reply. Do not even click on the link that says "Unsubscribe" or something similar. Just click SPAM.
Don't forget to log out
We used to own an Internet cafe many years ago, and I cannot count the instances wherein I would use a computer only to see that the previous user did not log out of Yahoo. You may say that you don't use public computers, but it still is a good habit to develop.
For more tips and details, visit my sources for this post: The Telegraph and EFF.
Photo credit: opensourceway