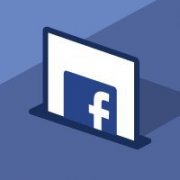 Recently, Facebook has published some updates to its statement of site governance. These updates aim to maintain users' control over privacy and the things they share on Facebook. Here's a quick look at the salient features of the proposed changes to Facebook's Site Governance Page.
On Location – Facebook might soon introduce a new feature that will let you add a place to something you post. By place, Facebook means a page for a local restaurant instead of the actual geotag of its location. More details and other privacy controls about this feature will be rolled out in the coming days.
On Sharing and Connections – Facebook is also clarifying on how members connect with people, places and things that are important and how this information and content are shared with friends and other people. Right now, Facebook members share photos or links on their profile and can control who can access those. Facebook will change some wording to further clarify these policy.
On Applications and Third-Party Websites – Facebook will soon be proposing a new privacy policy that would offer more personalzied experience when visiting and sharing third-party websites that are featured on Facebook.
Other Policy Changes – Facebook is also explaining the series of smaller changes on different aspects of Facebook including why invitations that a non-user receives to join Facebook sometimes include the names of other people besides the person who invited them, as well as a thorough explanation of the "Everyone" setting. The new policy changes also explain how people can sync their contact lists on mobile devices and other contact management services.
Here's the link to the proposal: Facebook Site Governance policy.
Originally posted on March 29, 2010 @ 1:17 am