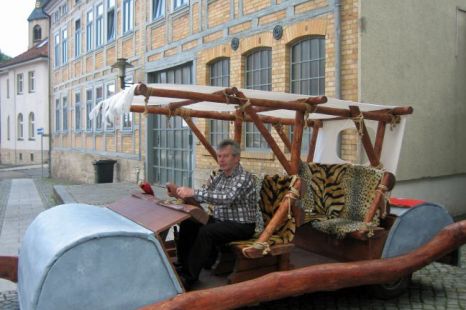 I am not sure if the children of this generation are still exposed to the antics of the most beloved Stone Age family (of our generation, at least), but I have no doubt that if a child were to be introduced to the
Flintstones
today, the allure of the cartoons will be just as strong.
How can one not fall in love with those Stone Age characters and all their quirks? How can one NOT want the foot mobile?
And speaking of this iconic mode of transportation, Stone Age it may be, it still has its admirers in modern days.
Enter Sebastian Trager. [Read more…] about German Police: Flintstones Car Not Roadworthy