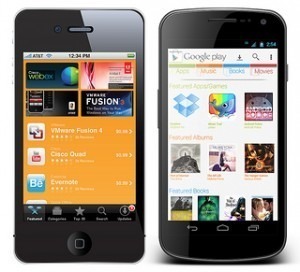 Cloud backup for mobile devices is getting to be a more attractive option for many users.  Mobile devices are very convenient and portable because of their size but these same features can also make them more prone to loss, theft, and misplacement.  That is why it makes good sense to backup contents of mobile devices.
Reasons to Backup Mobile Devices
Mobile devices have become the new lifeline of the human society in terms of staying in contact and doing business. Losing its contents permanently is more distressing than losing the device itself.  One can always buy a new phone but not every lost information can be recovered.
The loss of list of contacts and other important information stored in mobile devices can be very disruptive to personal lives and business transactions. Many describe the feeling of being isolated, stressed, and virtually lost because of their dependence on these devices.
Having to go through the inconvenience of losing important data is not necessary, especially if it can be avoided. Different backup products and services are being offered in the market. Users just need to consider the best option for them.
Why Cloud Backup for Mobile Devices
Backing-up files contained in any mobile device should be done and there is no question about that.  The only question that remains is how it is to be done. The traditional way is store data in USB drives which is not always reliable.  Another way is to download software from mobile device makers to allow the backup.  It is highly advised that downloading ,whether for free or for a fee, should be done from the manufacturer's site.  A third party developer is another option.
Cloud backup for mobile devices comes highly recommended.  These mobile devices are literally extensions of people's computers.  It is therefore in the best interest of users to backup their contents with the best possible option.
With Cloud Backup, users can access their required data at any time and any device connected to the Internet.  The data are all protected from unauthorized access through encryption. All data that has been transferred from a mobile device to a backup server are guarded for privacy.
Online cloud backup offers data storage that is safe and easily updated. It is however necessary to find a Cloud backup provider that is competent and able to provide expert services. Competitive pricing is also a major consideration. To know more about online backup providers, look into www.bestbackups.com.