Browsing is the act of exploring the World Wide Web essentially through following links that users deem interesting. In browsing, there is a definitive purpose of obtaining information although the way of going about it is not clearly planned. Web browsing is a common task or activity done by computer users. Even mobility has not prevented many from performing the same task especially with the availability of anonymous browsing through mobile phones.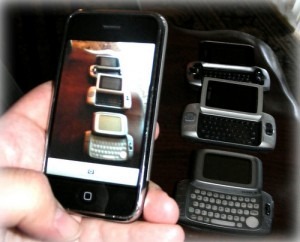 Mobile Browsing
Mobile browsing is essentially what the term implies. It is browsing done through mobile devices such as a mobile phone. It became a natural extension of traditional browsing as people discovered they found it impossible not to stay connected even outside the usual work area. It would appear that the need to access and view documents knows no limitation in time and space.
Mobile browsers are specifically designed to facilitate Web content display on small screens. Wireless handheld devices are working under its natural limitation of lower memory capacity and low bandwidth. With the continuous innovation in technology, the mobile browsing experience is only expected to get better.
Anonymous Web Browsing
An online user who wishes to hide his or her IP address and other identifiable information from the website being visited can choose to browse anonymously. The most common way of doing this is through the use of proxies. Another is to send information through a net of routers.
Anonymous web browsing can sometimes result to slower page loading because of the need to reroute information. It is also highly possible that some page elements will not be able to load. Internet users usually resort to anonymous browsing if they don't want their online sessions to be monitored. However, even if a certain degree of anonymity is achieved, the user's IP address is still shared with the proxy server.
Safe and Anonymous Browsing Through Your Mobile Phone
As of this time, there are not so many available tools that can be used to achieve safe and anonymous browsing through a mobile phone. One is the use of Tor for android phones. Another is the use of a web-based proxy on any phone that can run on Opera mini. Still another option is to download content to a PC using a phone that can connect to it and then posting from there.
It is important that the user trusts the persons running the proxy and believe that they have the ability to keep the information secure. Users should consider getting more information about Virtual Private Network or VPN. For relevant reviews on VPN services, visiting www.bestvpn.com will prove very useful.