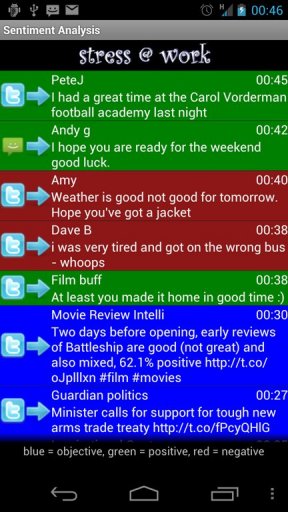 Are you the type who gets easily affected by the words and messages you received throughout the day? Whether the message is verbal or written, I totally understand how negative language can make you upset.
"Sticks and stones may break my bones, but words will never hurt me."
That old saying may sound good, but we all know that it's full of crap. Especially if you have been on the receiving end of hurtful words.
In this era where communication happens largely via text messages, email, Twitter, Facebook, and the like, it is not unimaginable for people to receive a nasty message and be taken by surprise. Now there is an app for people who want to have a preview of the tone of their messages. [Read more…] about Stress @ Work App Gives Early Warning About Negative Messages