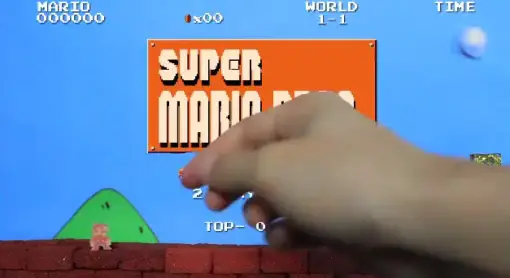 Who doesn't get all nostalgic every time the
Super Mario
theme song plays? I know I do!
That's exactly how I felt when I watched this stop motion Super Mario video, and as silly as it may sound, I had to watch it several times.
You might be thinking, so what's can this particular stop motion Super Mario video give you that you can't get from other videos featuring the music?
One, the entire set is made of paper. You can totally see that from the video, and while you might not think it makes a difference, once you watch the video, you will see what I mean.
Two, the video has a nice twist to it, one which I will not say anything more about as I do not want to ruin your viewing experience.
The video is created by YouTube user Mystery Guitar Man, also known as Joe Penna in real life. He has gained some recognition thanks to his videos – 2 million viewers strong. After watching one of his latest creations, I think you will see why.
One last thing: he sometimes invites people to be part of his production. If you want a slice of his pie, I suggest following him on his YouTube channel.
Here is the stop motion Super Mario video in its entirety.