The average person spends considerable time on their preferred social networks – Facebook and Twitter topping the list. Depending on the demographics, one can't ignore Pinterest and Instagram. If, however, you are an online professional, the chances are that you handle many more social media platforms, and probably, you also handle more than one account for each.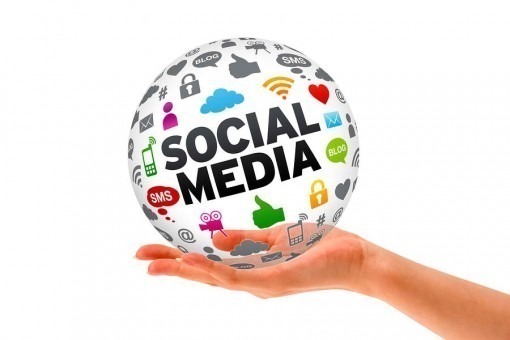 For some, juggling time and platforms is an easy task. Sure enough, if you are responsible for only a two to three platforms and the same number of accounts. Still, those little tasks spread all over the place can easily add up and make your job troublesome. The trick is to take advantage of the numerous social media tools out there.
Some are free, while some are paid. The bottom line is that you have many ways to make your daily workflow more efficient. With these social media tools, you can make your life easier and more hassle-free.
Content sources
There is no shortage of content sources online. In fact, it's the opposite – there is a glut. Of course, you will want to share your own content, but doing only that will bore your audience, not to mention the fact that you can't possibly be the only source of valuable information.
I recommend two tools, which are integrated in my personal workflow: Zite and Google Alerts.
Zite is a personalized magazine app, much like the popular Flipboard, but I do like its recommendation engine. Basically, you set up your account so that only relevant content – news items, blog posts, tweets, etc. – will show up. You can also specify sources which you want to follow. This weeds out superfluous or unrelated content.
Google Alerts has been around for ages, although some people overlook it as a mine for targeted information. If you only want news items from a specific niche/topic, Google Alerts makes your daily workflow cleaner.
Social Mention is another way to get content – by figuring out what's being talked about. It offers real-time search on social media, so you can look at it as Google Alerts specifically for social media.
Social media apps
Tweetbot is my main app for handling multiple Twitter accounts. It has versions for Mac and iOS. I like the interface. It's very easy to use. The downside: it's not free. But trust me, it's worth it.
If you're not convinced by Tweetbot, Hootsuite is the alternative. Tried and tested by many online professionals, this tool also allows you to handle Facebook posts. You can even schedule posts so that you can plan your entire day's posting.
When it comes to scheduling, though, I highly prefer Buffer. Available both for the web and as an app, Buffer links your various social networks together and schedules posts for you. You even get to see basic stats – likes, clicks, retweets, and so on.
Now that you have the tools, you also have to have a plan. What I do is start my day looking at my content – see the tools above. In about an hour or two, I have enough (sometimes more) to share for the entire day. Those that can be scheduled are scheduled using Buffer. Throughout the day, I tweet/post on Facebook, things that come up, including replies. These social media tools really does cut out the unnecessary work and distractions that can easily arise within the day.
Try them, and find your own rhythm. Once you find that, you won't regret the little effort you exert in setting up a more efficient workflow. You'll actually thank yourself for doing so.
This article was written by Darryl, who has been living majority of his life online for the past decade. He has learned, through trial and error, that a streamlined workflow – together with reliable Internet – is necessary for online success. He recommends Clear Internet Deals for those still looking for a good ISP.
Image via centresource