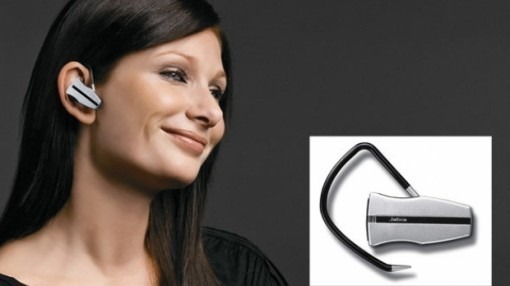 In today's modern world, we are all more connected than ever before. Sometimes, it seems you can't take more than a couple of steps without receiving a text, email or notification from social media – it can all be a bit much, to be honest! Sometimes, you really do need to stay connected on the go – perhaps you're waiting for that all important call from work or need to organise an important appointment, yet you have a million other things to do too. You don't have the time to sit around waiting for a call to come in; maybe you even have to travel to a business meeting so you won't be able to answer calls on the go. That's where the latest Bluetooth headsets come in handy!
This season's hottest headsets
Because technology is always evolving, that headset you bought six months ago just isn't going to cut it anymore. If you're investing in headsets for your business (or even one for personal use) you need to speculate to accumulate – so invest a little bit more in the latest technology to future-proof your headset! Here are some of our favourite headsets which are storming the popularity charts right now – they're sleek, stylish and boast a huge range of features. Although you may need to live on beans and toast for the next month to be able to afford one.
Jabra JX10 Bluetooth Headset
You might break the budget for this beauty, but this gorgeous little headset (by Danish design guru Jacob Jensen is well worth it – it's much, much more than just a pretty design! This lightweight, symmetrical headset is tiny, and can be worn on either ear, with a removable earhook for extra stability. With DSP technology for digital sound enhancement, expect crisp, clear voice quality with 128-bit security encryption that's perfect for those top-secret calls! Other cool features include an easy-to-reach switch for volume, located on the back of the earpiece, and up to 6 hours talktime (200 hours on standby) – impressive stuff! If you're looking for the latest headset reviews, you'll find plenty online that will help you to decide if this is the one for you.
Plantronic M55
PC Mag's list of the 10 Best Bluetooth Headsets for 2013 is sure to give you plenty to drool over, and the budget-friendly Plantronics M55 is the perfect entry-level headset which packs a punch when it comes to call quality. With 8.5 hours of continuous talk time from one charge, good call quality and its small, stylish appearance, it's easy to fit, comfy to wear and extremely simple to pair with any device. Budget headsets don't come much better than this!
Aliph Jawbone Era
At the other end of the market, around £90 will get you the world's first Bluetooth headset with a dedicated applications processor and an accelerometer. Don't be fooled by its deceivingly slim design as it's packed with features and comes in 4 cool colours: black, black and red, brown or white. Call quality is top-notch with 5 hours of talk time and a handy audible battery alert (which only sounds when you're not on a call). This little headset is designed to run 'apps' – so at some stage in the near-future this headset could be used as a pedometer or to control your smartphone. For now though, it offers superior, crystal clear sound, excellent battery life and is comfortable to wear.
For more reviews on the best Bluetooth headsets, you should take a look online at the many different reviewers and most of the headsets can be found online for purchase in the UK and the reviews will give you food for thought when it comes to whether to splash your cash on a headset with all the latest features or whether to buy a basic model for infrequent use. If you're shopping for a headset for use at the office, it makes sense to invest in the best quality headset you can afford – make sure that you prioritise call quality over anything else, as poor call quality could affect your business. If you're buying a Bluetooth headset for personal calls or for use with a games console, you may want to invest in one which has some cool extra features such as the Aliph Jawbone Era – this little model really is the future of Bluetooth headsets!
Sean R is a self-confessed gadget geek and writes for tech blogs and a variety of sites in the world of tech. He has a collection of Bluetooth headsets but is always looking for the latest and greatest models – it's ok, he can use reviewing them for work as an excuse!