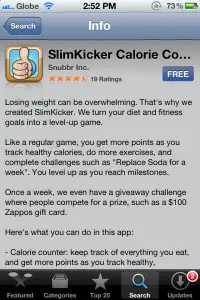 Struggling with your
weight loss
program? It is a perennial problem that countless people face, but it seems that technology just might help make this endeavor more fun. We all know, deep in our hearts, that no matter what fancy program you try to lose weight, the bottom line is the same: a balanced diet and regular exercise. While that is true, it is a boring idea.
Now what if you have an app that can make things a tad more fun than the usual? I just ran across an app called SlimKicker, which is available as web app and an iPhone app.
SlimKicker takes the basics of weight loss and throws a little motivation into the mix. First download it from the App Store for FREE. Once installed, you will have to create an account.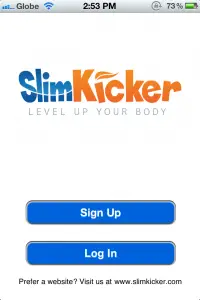 You'll have to enter the usual details – username, email, and so on. You will also be asked for additional information relevant to weight loss: age, weight, height, degree of physical activity you engage in, weight loss goals, etc.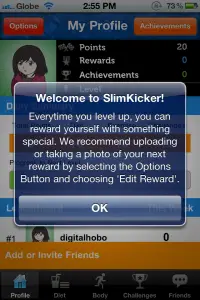 To start your SlimKicker program, you have to enter the food items that you eat. Think of it as counting calories just like any other calorie counter program out there. I have to be honest and say that I have not used a similar app in the past, so I was pretty pleased about the ease of searching for and adding food items to the list.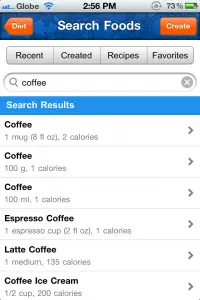 Every time you add a food item, you get points.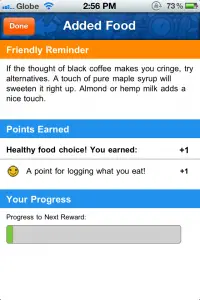 In this society where points and rewards seem to provide some motivation, I can see how SlimKicker can help those who are slightly struggling with losing weight. I haven't gone far into using the app, but I think that it is worth giving a try. After all, it is free, and if nothing has been really working for you, there is nothing to lose. Except some extra pounds.