Got an old toaster or two that is merely collecting dust in the corner? If you are a candidate for that reality TV series The Hoarders, then you might want to put one of those toasters to good use – just like what this guy who calls himself ncarouso11 did.
Basically, he got a four-slice toaster, took out its innards, and then replaced (carefully, I bet) them with the stuff that you find inside of an Xbox360. Here's how it looks.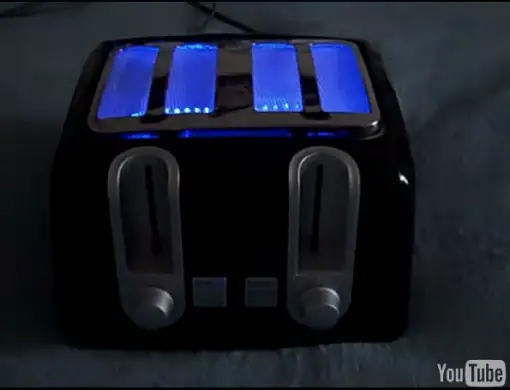 In case you're wondering how you get the game CD in, here's the answer.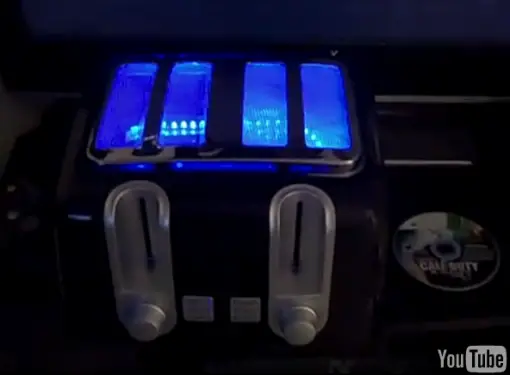 Here's a video of the toaster slash Xbox360 in action in case you need more convincing that it is for real.
You have to admit, there is something to be said about the boxy thing with glowing blue lights coming out of it. It may not be as sleek and sexy as the Xbox360, but not everyone can say that they own something like this and actually play games on it, can they?
If you can't be bothered to create your own XToaster360, or you simply do not have the skill to do so, then prepare a couple of hundred dollars (US) and bid on this cool mod on eBay. The starting bid is $150 and as of this writing, there are 6 days 12 hours left to bid. If you win, you get the following:
XToaster360
Power cable/brick
AV cable
Ethernet cable
Xbox360 Controller
Xbox360 Headset
(Only has 256MB internal memory card but can easily be improved with the use of a thumb drive)