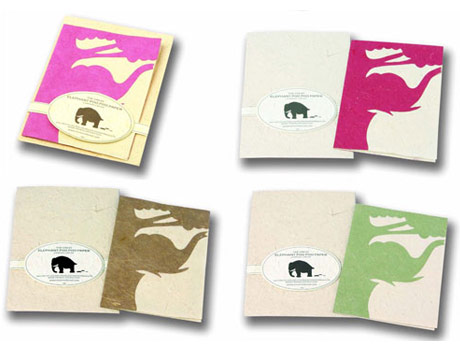 It sounds disgusting, but it does work and it contributes to the environment as well. What Michael Flancman and his group is doing is to gather the excrement of elephants to process it into recycled paper and other paper-based products.
Flancman's business is based in Thailand where there are many elephant conservation parks. In Chiang Mai, particularly, loads of elephants can be found. You may have seen features on Nat Geo or Discovery Channel – these conservation camps are rather popular tourist destinations. There are even camps that allow tourists to stay for at least a night and participate in taking care of the elephants – feeding them, giving them a bath, and so on.
So where does the all the poo go? If you haven't seen a live elephant relieve itself, you are missing half of your life. NOT!
Seriously, these humongous creatures aptly excrete a lot of waste, and while this material may be used for fertilizer just like any other waster matter, Flancman and associates decided to do something more creative: "repurposing" the fecal matter which contains a lot of straw and similar undigested material.
What the people do is to gather the waste and wash it with water in order to obtain the fibers. These fibers are then sterilized thoroughly and mixed with other plant material to create the pulp that will be used for paper and other products.
Oh, they are also now using the poo of other animals such as cows, horses, and donkey.
It's not exactly high-tech but there's no harm in going back to the basics is there? Oh, and the name of the company is The Great Elephant Poo Poo Paper Co. 😉
Via The BQB
Image Credit: The Daily Green