Continuing with their spicy naming scheme for major releases, Netvibes founder Tariq Krim recently posted the first preview of the next update to Netvibes, Ginger. The updates mentioned so far sound enticing, and as a devout Netvibes user I'm already feeling the itch to test out this new build.
Ginger will be introducing the following new features to Netvibes' already impressive repertoire:
Better content and easier access to it
Social features
The ability create your own Netvibes universe
The addition of new content is not surprising at all, but the latter two items definitely got me thinking. I have written about Netvibes's introduction of personal universes in a previous article on Daily Bits as a response to new social networking initiatives by Google and Yahoo. Now it looks like Netvibes has beat them both to the punch.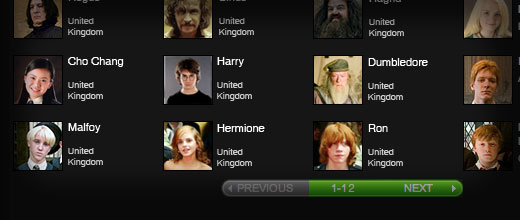 We don't get much information on how they're going to implement social features in Tariq's update, but we do learn that we'll be able to import friends from other social networks (a common practice), and that we'll also be able to share our favorite Netvibes content and widgets among them. If what they say is true, then this update will fundamentally change the way Netvibes works, and their timing couldn't be better.
Netvibes is already a fairly popular personal AJAX homepage, but they definitely need to change things up a bit if they want to continue attracting new users and keep returning users faithful. The adoption of social features, while admittedly clichéd at this point, adds a great amount of depth to the overall Netvibes experience. Compared to something like Digg's inclusion of Pownce-like social networking, which didn't really add anything all that useful to the site and arguably worked against Digg's core functionality, Netvibes's social features actually complement the site's current strengths.
The ability to create your own personal Netvibes universe was something that was mentioned months ago by the site, and I'm glad to see that it's finally happening. To get an idea of what a universe is, you can take a look at Gametrailer's Netvibes universe. With the release of Ginger, individual users will be able to create similar Netvibes pages showing off their favorite content and widgets. Not only will this do well to promote the site's versatility and nuances to new users, it will also better promote content among current Netvibes devotees.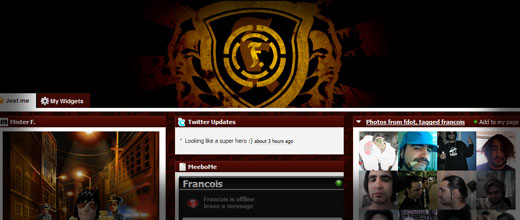 Just like Facebook, Netvibes also has a ton of widgets at the ready, but the problem with their current system is that it's sometimes difficult to figure out which are any good. The brilliance of Facebook's application system is that it basically utilizes your friends for viral advertising. If you see a cool Last.FM application on someone's Facebook page, you're only a click away from adding it to your own profile. Now with universes, the same is possible for Netvibes.
It'll be interesting to see how these new social features tie into Netvibes' Social Widgets announcement. In that update, they mentioned that their Universal Widget API will soon allow developers of Netvibes widgets to export them to other social platforms through plugins. And of course, let's not forget their Open Social membership.
Since this update on Ginger is practically a bunch of scraps, expect to see juicier follow ups in the near future.