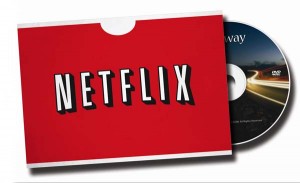 Movie enthusiasts will be happy to hear that they will be able to access more movies from Netflix soon. It's not that the service has a shortage of choices. However, this move is necessary in order to remain at the head of the game. Internet streaming is definitely becoming the medium of choice for the average consumer, and Netflix is simply providing for the need.
How is Netflix going to manage this? They've struck a deal with Epix, a company that holds the rights to films from Lions Gate, MGM, and Paramount. This pretty deal is going to cost Netflix a hefty $900 million over the next five years, money that is sure to come rushing back to them.
What's going to happen is that hit movies like "Iron Man" and "The Curious Case of Benjamin Button" are soon going to be available for streaming. Netflix is offering a package that combines streaming access and DVD deliveries for only $8.99. If there are going to be a whole lot more big titles coming Netflix's way, then customers just might be flocking to avail of their service more and more.
They're not stopping here, though. It seems that they also have HBO (the main competitor of Epix) in sight. When this subject was brought up, Ted Sarandos (Netflix's chief content officer) replied, "Every deal expires, and every deal has to be renewed." Indeed. And, if they get the rights to HBO's content, there really might be no stopping the company. As long as they're offering reasonable packages, I don't really see any problem.