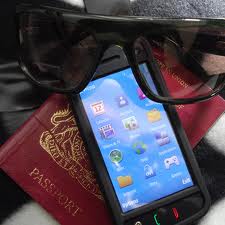 The travel industry is expected to continue to enjoy healthy activity this year, what with more people wanting to go places. Not only are there low cost carriers to practically every major destination, but accommodations are also becoming more accessible, no small thanks to alternatives to hotels.
For anyone who likes traveling, there is a slew of travel apps that you can rely on to make your trips more convenient. From the planning stage to actually roaming the streets – there are travel apps to help you.
In fact, the "issue" is more about which apps to download and use. This could very well be a case of too many apps, some redundant, some not really useful. As we near the end of the first month of 2013, you might want to update your list of travel apps. Get rid of those that do not really bring you value, and try out these apps which will take you the extra mile in 2013.
Must-Have Travel Apps for 2013
Expedia, as a brand, does not need much introduction. From travel insurance to accommodations to flights – the name has established itself as a trustworthy resource to many a traveler. Not to be excluded from the mobile scene, they have launched an app which travelers can conveniently utilize on the go. Whether you're already an Expedia user or not, this app will make a difference to how you travel this year.
There are many currency converter apps available, some of them for a fee. With the XE Currency app, you do NOT have to spend a single cent. Well, to use the app at least. Having been a user of XE – the web site – for years, I can vouch for the usefulness and practicality of the mobile app as well. Even better, this travel app is available on multiple platforms.
No one wants to face an emergency while traveling, but there are times when those things simply can't be avoided. The only thing a traveler can do is to be prepared as much as possible, and when it comes to the point, having emergency information is a good place to start. Contact information for the embassy, police, hospitals – you should have quick access to these, and that's what this travel app for Android does. For only a dollar or so, you'll have something that can avert disaster.
Getting lost in a strange city can be fun, but sometimes, you just can't afford to get lost, can you? If your sense of direction is worse than a wind vane during a storm, you will find yourself loving Waze. This community-based traffic and navigation app has saved my butt many times and integrates Google results and Foursquare. You can also check real time traffic reports as uploaded by users. The more users, the better!
These must-have travel apps for 2013 are only a handful, but see how they positively impact your travels!
Image via B Squared Ads