Football is a favorite sport in the United States. It's also a favorite sport in most other countries in the world-except football actually means soccer, so it's completely different.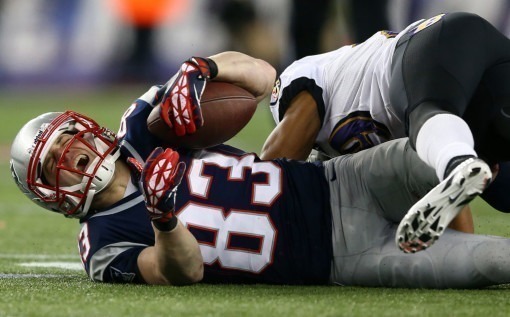 You have those people who love to play football, you have those people who love to watch. You also have those people who hate the fact that their son, their husband, their boyfriend, or their good friend are really into football because frankly, it's one of the most dangerous sports there is.
Football has the highest injury rate of any sport. 9.7 out of 1,000 athletes will leave the game with an injury. Hopefully it will never be you or anybody you love. If you're just morbidly curious on what the most common injuries in football players are, you're in luck. Here's the list.
Did You Get Dropped on Your Head?
This is not a question you want to ask a football player. Though it's a common go-to joke aimed at people who don't seem to be all there in the head, the most popular injury affiliated with football is a concussion. Concussions are nothing to fool around with, and many NFL players are unable to play because of them. According to the New York Times, 50 high school football players have died due to head injuries since 1997. That's 2.6 deaths a year.
In addition to this, for every 100,000 games or practices, there are 60 concussions in high school football. Sure it's high school and they're just young, reckless, and just want to tackle everyone they see, the point is, it's a wildcard. Not saying people shouldn't play. It's just a risk.
A Little Too Much Spine
It would seem that football players get in trouble for having too much spine-or passion, or bravery. Apparently spine injuries are rather common in football as well. Since 1977, more than 269 players across high school, college, and professional levels have fallen to serious spinal cord injuries due to football. Maybe that's not a huge percentage, but it goes to show the brutality of the game.
It's Hot in Here
Though not technically an injury, heat stroke is a large culprit in bringing football players to an untimely end in a game and even in life. It's really no surprise. With all the running, the heavy gear, the pads, and the hot and humid weather, a football player can easily succumb to this travesty.
It's important that football coaches take the proper precautions to ensure no players suffer from heat stroke. Many have died due to it. If you're interested in the statistics of fatalities in football over the years, do a quick search.
Ultimately, football is the most dangerous sport out there. It's up to you whether you play, allow your family member to play, or even if you watch. Just because something's dangerous doesn't mean it should be blacklisted, it just means that proper precautions need to be taken to ensure safety.