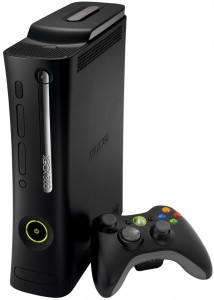 You might know it by another name – Project Natal – but Microsoft's new hands-free motion control system has now been announced to the public. Its new name is Kinect, and is supposed to change the way we play games forever.
I seriously don't know what to think of the names – Project Natal wasn't great to begin with, and I just don't think Kinect is better (although I see the kinection connection…)
Anyway, the details of Kinect have been – finally – shared with us, courtesy of BBC:
Kinect was shown off at a glitzy event alongside compatible games, which support the new hands-free interface and, in some cases, the facial and voice recognition capabilities.

These ranged from jumping and flying games to a yoga simulator and Star Wars shooter, in which players control a virtual light sabre and use hand gestures to control action on the screen.

There was also a virtual pet, which can be controlled and played with using Kinect. Microsoft says it will release the full details of its games at another media event on 14 June.
The official unveiling was supposed to be during the E3 expo, but I guess Microsoft wanted to pre-empt its competitors. After all, Sony and Nintendo are pretty much ahead of Microsoft in this arena.
So when are we going to see this new thing in the market? They say by the end of the year, but who really knows?
Originally posted on June 14, 2010 @ 1:00 pm