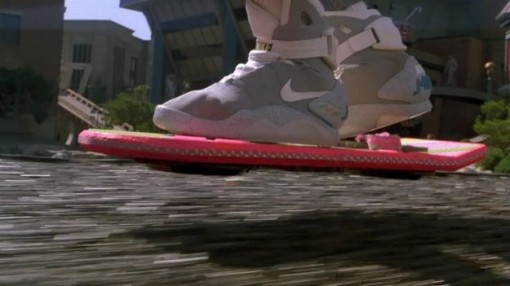 Back to the Future is something I grew up with, and it will always hold a special place in my heart. Call it mushy if you want, but I am sure that many people of my generation will say the same thing. Never mind the 80s fashion and everything else that went with that era. The Back to the Future franchise is still hard to beat!
Of course, when it comes to Back to the Future, hoverboards will always be part of the discussion. I bet that anyone who was even remotely influenced by the movies dreams of having a real life hoverboard one day.
The good news is that we are coming closer to hoverboards becoming a reality. As the popularity of Back to the Future doesn't show any decline, even toymaker Mattel is taking a slice of the pie. The company has announced that it is going to manufacture hoverboards. The Back to the Future hoverboards are going to be 1:1 replicas of what Marty McFly used in the franchise.
As you might expect, there is bad news accompanying the good. While the hoverboards will be as real as real can be, they will not really hover like the one in the movie. Still, the hoverboards will be able to glide over most surface. I suppose technically they can be called gliderboards, then?
Kidding aside, the hoverboards will be perfect for hardcore Back to the Future fans. I can also see them as a great way to introduce the kids of this generation to the movie franchise. Who can resist having a hoverboard?
If you want to get your hands on one, make sure you pay attention between March 1 and March 20, when Mattel will be accepting preorders!