Today I came across this website called Last Minute Auction, and the concept is interesting. Basically they collect and present all the eBay auctions they will expire in under 1 hour, and that cost under $1.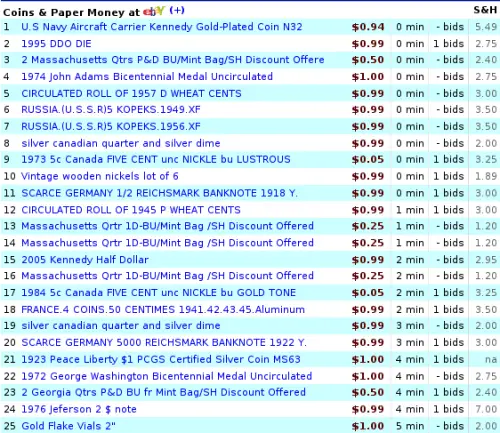 You can also browse only specific categories.
Obviously not all the items will represent a good bargain, since there is a lot of items with higher reserve prices, and stuff that is not even worth $1…. That being said, if you spend some time looking around I am sure you will find good deals, and it sure beats browsing on eBay if you are looking for that price range.