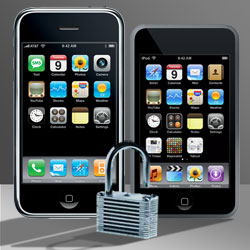 Jailbreaking, unlocking mobile phones, and ripping DVDs/CDs – these are activities that common decent people do on a regular basis. Yes, even if they are technically illegal. With the recent developments in American law, however, you can now engage in these activities with impunity – with certain qualifications, of course.
The Library of Congress has just announced a ruling paving way for unlocking cell phones so that they can be used with other networks for one. The Copyright Office of the Library of Congress reviewed the Digital Millennium Copyright Act (DCMA), which is supposed to be reviewed every three years. The result is something that is making the general public happy.
Naturally, companies like Apple do not like the developments. This ruling also affects Apple's policy of not allowing applications unapproved by the company to be used on their phones. More so, individuals or groups who fall under several categories such as re-mix artists and educators are now allowed to rip content off DVDs for non-commercial purposes.
Here is the official list of the categories:
(1) Motion pictures on DVDs that are lawfully made and acquired and that are protected by the Content Scrambling System when circumvention is accomplished solely in order to accomplish the incorporation of short portions of motion pictures into new works for the purpose of criticism or comment, and where the person engaging in circumvention believes and has reasonable grounds for believing that circumvention is necessary to fulfill the purpose of the use in the following instances:
(i) Educational uses by college and university professors and by college and university film and media studies students;
(ii) Documentary filmmaking;
(iii) Noncommercial videos

(2) Computer programs that enable wireless telephone handsets to execute software applications, where circumvention is accomplished for the sole purpose of enabling interoperability of such applications, when they have been lawfully obtained, with computer programs on the telephone handset.

(3) Computer programs, in the form of firmware or software, that enable used wireless telephone handsets to connect to a wireless telecommunications network, when circumvention is initiated by the owner of the copy of the computer program solely in order to connect to a wireless telecommunications network and access to the network is authorized by the operator of the network.

(4) Video games accessible on personal computers and protected by technological protection measures that control access to lawfully obtained works, when circumvention is accomplished solely for the purpose of good faith testing for, investigating, or correcting security flaws or vulnerabilities, if:
(i) The information derived from the security testing is used primarily to promote the security of the owner or operator of a computer, computer system, or computer network; and
(ii) The information derived from the security testing is used or maintained in a manner that does not facilitate copyright infringement or a violation of applicable law.

(5) Computer programs protected by dongles that prevent access due to malfunction or damage and which are obsolete. A dongle shall be considered obsolete if it is no longer manufactured or if a replacement or repair is no longer reasonably available in the commercial marketplace; and

(6) Literary works distributed in ebook format when all existing ebook editions of the work (including digital text editions made available by authorized entities) contain access controls that prevent the enabling either of the book's read-aloud function or of screen readers that render the text into a specialized format.
Fore sure, this ruling is open to abuse, but consumers are definitely going to fare better because of it.