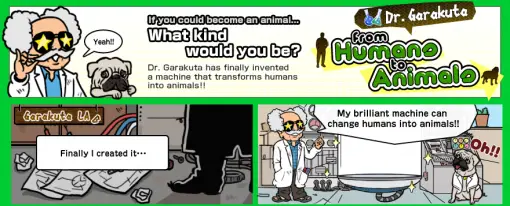 Time for a little silliness. We all need that in our lives, and with my Monday having been one of those classic manic ones, I think that Tuesday deserves a little lightening up. If you had a crazy start to the week as well, check this
web site
out:
Ningen-pet.com
.
At first glance, one cannot deny the
Japanese
influence on the site. In fact, there is more than simply an influence there, as Ningen-pet.com is a Japanese web site which promises to give you your dose of animal-loving fun.
When I was made aware of the web site, I was not sure what to make of it, although I have to say that Rob Schneider in The Animal came to mind immediately. But that's a whole different story.
Anyhow, how can Ningen-pet.com make your day a little sillier than usual?
The short of it is that a scientist named Dr. Garakuta has made an invention that is sure to be heralded as one of the most innovative ever. Whether he is the sort of scientist that deserves the "mad" label, I do not know, but it seems that his invention can turn humans into animals. You know, just in case you have, at some point, wished you were a dog, or a cat, or whatever.
All you need to do is input a few details.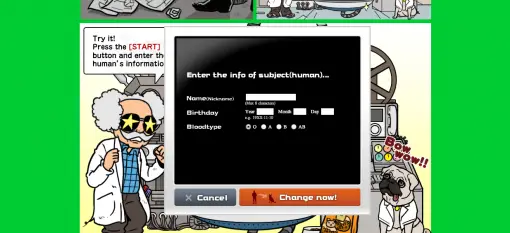 And after a minute or so of waiting, you will see yourself turned into a "surprise" animal.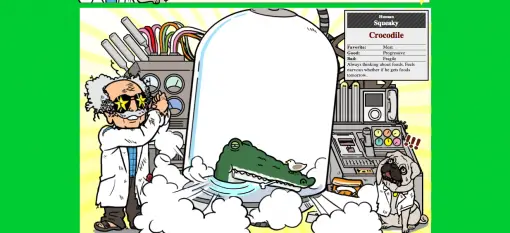 I was expecting any other animal…not a crocodile, but sweet!
Now are you up for a minute of random fun?