It's a complaint that is as old as technology itself. Ever since the first caveman discovered fire, the older generation has been seeing all of the new gizmos and gadgets embraced by their children and grandchildren and wondered what kind of negative impacts these new-fangled devices will have on society.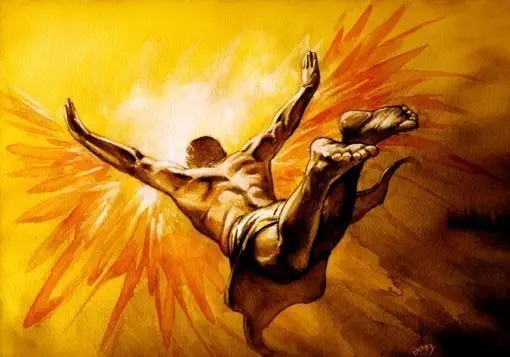 When radio first became available, there were those who wondered if it were a blessing or a curse. When the printing press first made possible the efficient reproduction of written works, Johannes Trithemius (a respected polymath) feared the damage that could be done when trained scribes were no longer needed. And even the invention of writing had its naysayers, including Plato, one of the most respected minds ever to live.
So, when we look at eight-year-olds checking their social network sites with their portable, pocket-sized supercomputers/cell phones, it can be easy to read impending social collapse into the near-future. However, are things really as bad as they seem?
Maybe, because nebulous fears of change aside, the advancements of the digital age have actually created a few new threats that, to put things bluntly, we just aren't prepared for.
Take for example, the relatively new phenomenon of big data. Big data is, ostensibly, a collection of data sets that are far too complex to be able to store or process using conventional means. By utilizing flash array storage and other new technologies, big data can extract useful information and trends from raw data that would otherwise be too costly or difficult to analyze. And although the whole business sounds relatively harmless, we need to take a look at what big data is being used for. For example, a new data storage facility in Utah, known as the Intelligence Community Comprehensive National Cybersecurity Initiative Data Center, was completed towards the end of 2013. It is expected to be able to handle a few exabytes worth of data collected from the internet for use by the NSA, but its exact mission is classified. That probably doesn't make you feel very comfortable.
Speaking of the NSA, with recent revelations made in the wake of the Snowden security leak, it is becoming more and more apparent that digital privacy no longer exists. New technologies are allowing governments—and anyone else with the desire and ability—to discover almost anything they would like about an individual's personal life. Everything from telephone conversations, to emails, to online purchases are being monitored, which brings into question certain freedoms that the American public may be losing.
And as our dependence on technology increases, the areas of danger will continue to grow as well. Consider home automation. It is now possible to control the basic functions of one's home entirely by remote, thanks to smart technology and wireless network connections. This means that should you become locked out of your house, you won't need to worry, as long as you've had a home automation company such as Vivint install the proper systems. With the push of a few buttons on your smartphone, the lock will disengage. It seems almost magical, but what happens when a hacker breaches your phone's security? Not only would he be able to enter or exit your home at will (or sell that privilege to others), but he may also be able to access internal home cameras and secretly watch everything that you do in your house. So far, Vivint reviews have been mostly positive, and these threats haven't become much of an issue, but given enough time, home automation hacking will become a reality.
Add these newer concerns to the ever present and growing threats of malware and child-development issues, and it begins to look as though perhaps our new advances really are hurting us as a society. Of course, if there's one thing that humans do really well, it's adapt. Despite the new problems that we may be facing, in time, well be able to see these dangers become just another accepted fact of life. The question, however, is this: When that happens, will we really be better off?