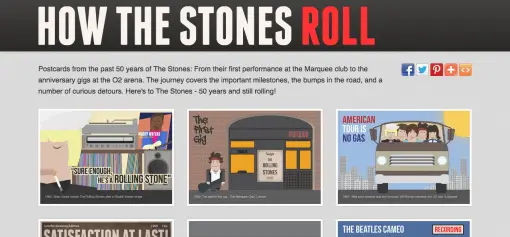 The Rolling Stones is one of the most iconic bands in the world of rock and roll, with even the youngsters of today knowing about them, or at least knowing what they stand for. Formed in London in 1962 – when many of us were still particles of energy floating around the universe – the band is also known as the "World's Greatest Rock and Roll Band", though some may put up an argument. In any case, with more than 200 million album sales worldwide, and with the band celebrating their 50th year last year, the Stones have certainly set the bar high for all other rock bands.
If you're a Stones fan, or you are merely curious and want to know more about them, How the Stones Roll is the site to visit. Created by a passionate lover of the Stones and their music, the site documents the 50 years of the band. It's not your usual tribute, though, as the highlights are illustrated postcards featuring a particular tidbit about the band. For example, did you know where they go the name from?
Milestones, such as The Stones's first gig, are also highlighted.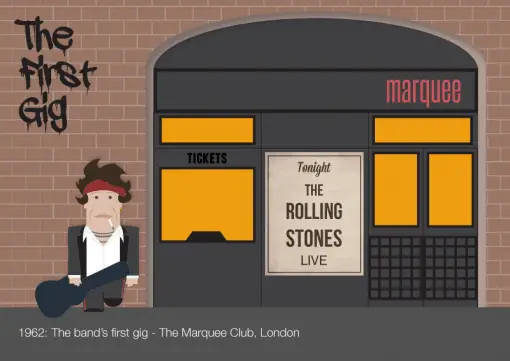 How the Stones Roll is definitely a must-visit site for any self-respecting Stones fan.