Were you always caught up in your biology classes way back when? I remember loving my high school biology class from the get go, only to be thoroughly turned off when the time came for dissecting a frog. I found out – the hard way – that I was not cut out to do anything remotely related to touching/cutting up squishy living things.
Then again, that experience has not totally turned me off molecules and other things that can be rendered on a computer – like this hemoglobin rendition in 3D. Hemoglobin is that "thing" that transports oxygen in our blood. I can't stand blood, but I can dig hemoglobin. 😉
So these guys from Steffen VFX, a 3D animation studio based in Brooklyn, decided to play around with human hemoglobin – its structure at least – and came up with a 3D model. They worked on this project in tandem with McFarlane Toys.
Now if you think about it, hemoglobin is so minuscule that we can't see it with the naked eye. That's where these guys had to do some hard work. From this structure: ((Source: Wikipedia))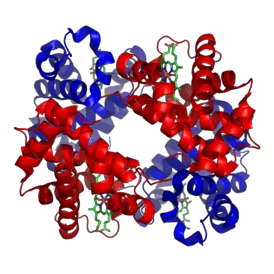 They came up with this model which the average person can see and touch: ((Source: Steffen VFX))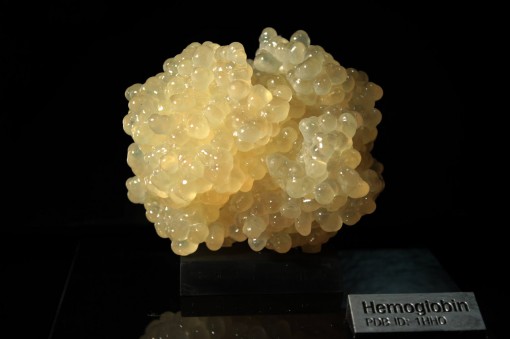 Here's a closer look at the 3D model.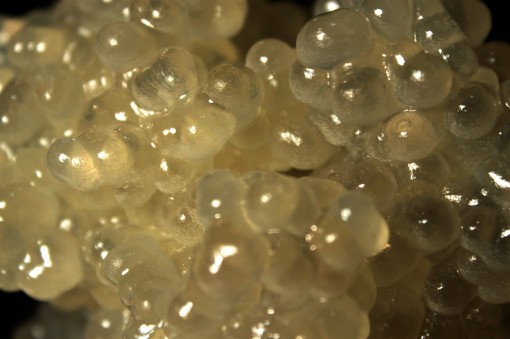 The entire process is detailed in the Steffen VFX blog, if you are interested in the nitty gritty. You will also see photos of the making of the model. The details are a little too intense for me, but the finished product is somewhat of a delight to see, even though it somehow reminds me of fish eggs! 😉  The next time I think about blood and oxygen, I am sure my imagination will pull these images up.