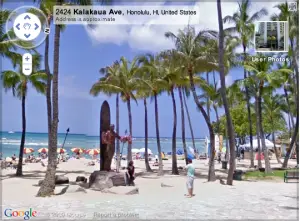 Google has announced that it has now added the fiftieth state to Google Maps Street View.
If Hawaii is a bit far, and expensive, for you to travel, you can at least experience it virtually via Google's excellent street level imagery.
You could even use it to plan a vacation, or inspire you to start saving!
Check out a gallery of Hawaii beaches.
Google is also on the lookout for suggestions of other places to enshrine on Street View, and is running a vote this month.
Make your selection of parks and trails, university campuses, malls, theme parks and zoos, and landmarks.