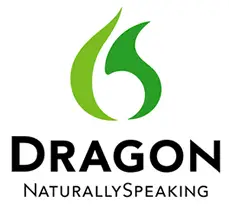 Speech-recognition programs used to be a thing for the future, but I guess we're in yesterday's future now. There have been programs promising to deliver in this regard, but the latest from Nuance seems to hold a lot of promise.
Nuance Communications recently launched an updated version of their speech-recognition program with bold promises:
15 percent improvement in accuracy
3 times faster than typing
Faster execution of voice commands.
Reading those promises, one can't help but be excited – if you are into using speech-recognition software. However, not everyone is that impressed with the announcements. David Pogue from the New York Times unenthusiastically says:
This upgrade follows the same philosophy as the last few annual updates. It's full of nips and tucks, all welcome, all well-executed, though none killer — and the annual improvement in dictation accuracy.

Nuance says the new version is 15 percent more accurate. Which is fine, if barely noticeable (how much better is a 15 percent gain when you're already getting 99.6 percent accuracy?). More interesting is how it got there.
He does have a point about the gain in accuracy, doesn't he?
In any case, you can check out a demo video below.
You can purchase the new program – it has several versions – from Nuance's web site. The cheapest comes in at $99.99 (Home).