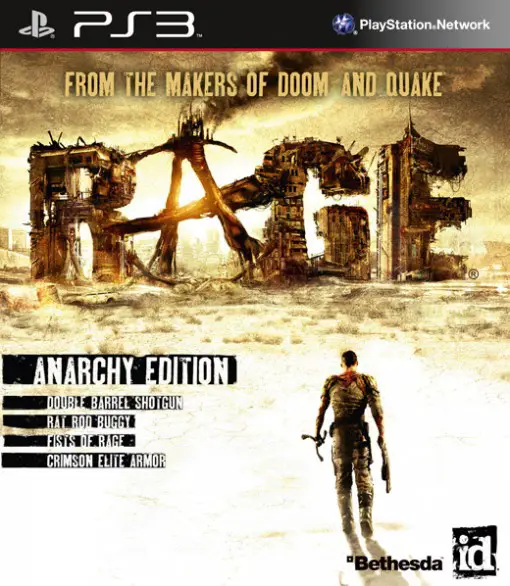 Who doesn't like receiving free stuff? While there is absolutely nothing wrong about working your butt off in order to be able to afford things that you want, there is also nothing wrong with getting something free. And that's how we are going to end the week – by letting you in on a not-so-secret way to get your hands on a free copy of RAGE for the PlayStation 3.
If you regularly spend part of your disposable income on video games, skip this part. You already know what RAGE is. For those who may not know much about the game, though, RAGE is arguably the hottest video game this holiday season. That should be enough to make you want to have a copy, shouldn't it?
Over at ForeverGeek, a sister site of ours, we are giving away a copy of RAGE to one fortunate person. Luck may not be the in thing for Halloween, but it is very easy to join. To get a chance to win a free copy of RAGE, check out the announcement at ForeverGeek. What are you waiting for?