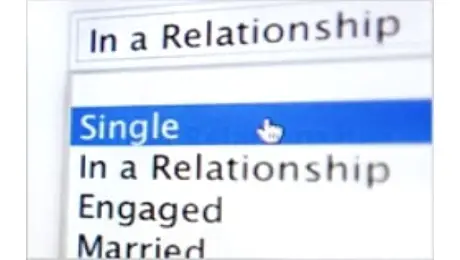 Will it ever end? I mean the need to show the world – at least your world – that you have a girl friend, or a boy friend for that matter? Some time last year, we heard about
Cloud Girl Friend
, the automated system which can give you a
virtual girlfriend
so that you won't come off as lonely on Facebook.
While it did seem that the service held some promise – after all, there is a huge market for a Facebook girl friend, I suppose – Cloud Girl Friend did not really fly. The main reason for this is that Facebook has a ban on computer-controlled accounts, which is rather understandable.
Now there just might be a solution for those individuals who wanted to maximize Cloud Girl Friend but met disappointment.
Have you ever heard of the site fiverr? This site allows members to post all sorts of services and products, with the condition that each costs only USD5. Not such a bad deal, right? USD5 is something that many people can afford without having to worry about finances.
Now fiverr is NOT a dating site or anything like that. In fact, its categories range from gifts to writing to music to travel. There is, of course, the ubiquitous "Other" category for those things that simply do not fit into any other category.
That's where you can get a Facebook girl friend. User cathy01 has posted an ad titled "I will be your girlfriend at facebook for 10 days for $5". You can't really interpret that any other way, can you?
So what do you get for USD5? Cathy, who is 23 years old, a student living in New York City, will be your Facebook girl friend for 10 days. I suppose that if you want her as a Facebook girl friend for more than that, you will have to extend your contract 10 days at a time. She can also post messages on your Facebook wall to "make other people jealous".
I don't know if anyone is taking this seriously, but Cathy has gotten some pretty good feedback on her profile. The biggest and most obvious drawback to this setup? By now, everyone probably knows she's a Facebook girl friend for hire. What's the point of getting one, then?
Now I wonder when a guy will catch up and try to make some easy money…