What's better than having a wooden AT-AT liquor cabinet for Christmas? A lot of things, if you are not into Star Wars, really, but I am being serious here. What if you like geeky things in general, and you want something geeky for Christmas?
How about some geeky gingerbread goodies? Very recently, my social network streams were filled with the Gingerbread TARDIS, courtesy of Geeks Are Sexy. ((GAS)) You have probably seen it, but just in case, here is the geeky gingerbread creation that started it all.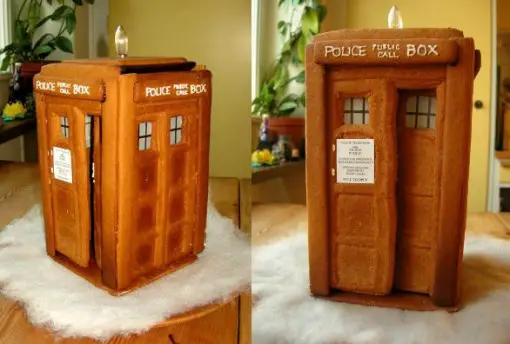 I like it – who wouldn't? – but I am thinking that this could be rendered using blue velvet cake. Less Christmas-y, maybe, but truer to the color scheme?
I also ran across an awesome site that is not really about geeky stuff but is actually about cakes. ((Cake Wrecks)) Now how can someone not want to explore such a site? Well, fancy them having a post on gingerbread goodness for the season, and having two awesomely geeky gingerbread creations included in the list.
First up, the highly recognizable home of the Weasleys in Harry Potter. Potterheads are probably whispering "The Burrow!" by now, and they will even be more enchanted by this.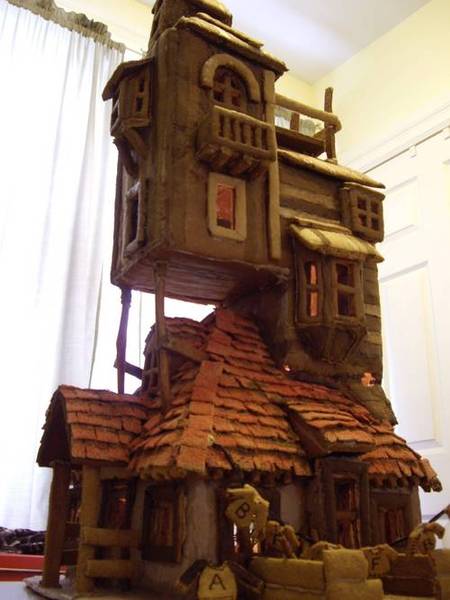 Even if you are not a Harry Potter fan, you cannot deny that this is amazing! I have no idea how to make gingerbread cake, but I am astounded as to how this thing is standing up without crumbling all over the place. And the level of details! Just gaze at that for a while, and I bet you'll discover details left and right. I don't think I could ever take a bite out of this geeky gingerbread creation, though.
The other cool gingerbread creation needs no introduction, does it?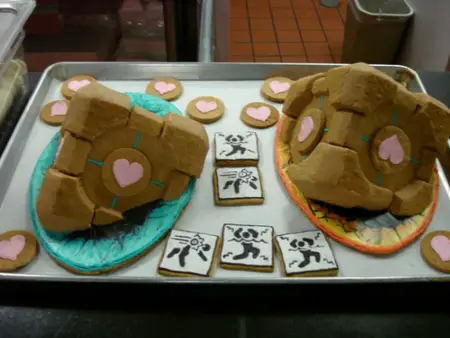 Sure, we've seen other renditions of the companion cube, but this is a case when you can say that you want your companion cube (cake) and eat it, too!